Stay-at-home fitness company set to benefit from growing network effect
---
An impressive growth outlook within the US$4.2 trillion global fitness industry underpins Loomis Sayles' conviction in this market-leading cycling and running simulation company, says investment specialist Peter McPhee.
Peloton Interactive was added to the Loomis Sayles Global Equity portfolio in the first quarter of 2020 on the basis of meeting these criteria.
Peloton – a pioneer of 'connected fitness' – saw the potential to bring the fitness workout to the home almost a decade ago. The firm listed in 2019 and at the time of writing had a market capitalisation of US$20 billion with over two million subscribers. Peloton operates in the health/fitness/wellbeing space – an industry estimated to be worth US$4.2 trillion per annum.

Peloton offers both hardware for stationary bikes and treadmills which each have a large built-in screen in conjunction with subscription software that allows users to take classes in their own home either live or at their time of choosing. This level of on-demand service challenges the traditional bricks and mortar model of set times and set classes of traditional gyms. The live classes allow for connectivity to other participants which increases engagement among members.
During a live class, Peloton members can see the leaderboard populate as riders log in, listing their chosen screen names, gender, age bracket by decade, and location. In a prerecorded on-demand class, Peloton members can instead see the names of everyone who has ever taken that particular fitness session. As you pedal, Peloton members can watch their ranking change. Peloton broadcasts 10 - 14 live cycling classes a day (more than 90 a week) similar to what an in-person studio offers.
Many Peloton rides aren't taken live. The Peloton library consists of thousands of on-demand cycling classes offering 11 class types from low impact to interval training to climbing/strength, and from five minutes (warm-up, cooldown, and intro rides) to 90 minutes in length, with most sessions being of 30-45 minutes duration.
Peloton members can also choose their class based on their choice of instructor, difficulty level, music genre, or 'sort' (new, trending, popular, top-rated, easiest, hardest). Finally, similar to what is offered with some indoor bicycles in gyms, the Peloton library also includes about a hundred timed scenic rides – immersive videos that let the cyclist virtually pedal along coastlines, through countrysides, and on city streets at the member's own pace.
Peloton's repertoire also includes hundreds of off-the-bike workouts in outdoor running (via audio only), yoga, strength training, cardio high-intensity interval training, bootcamp, meditation, and stretching. These are all major selling points, and offer a way for Peloton members to keep their full fitness strategy within the Peloton fold. All classes are viewable on the bike's built-in tablet. Keeping subscribers involved, giving them more services for their fees and ensuring they are happy so churn is low are key focuses of Peloton as the company grows.
Investment thesis
Peloton currently has the leading position in a market with significant growth potential. Loomis Sayles believes Peloton is well-placed to continue to capture a disproportionate share of that demand with an established brand synonymous with at-home fitness and lifestyle. Importantly, the company protects the value of its brand by controlling all aspects of its platform including the design and manufacturing of equipment, software and programming development, and the sale of products via its website and retail showrooms.
As the company grows its community, Loomis Sayles believes its network effect will also grow – with members interacting through live or on-demand classes, a Peloton membership will become more attractive the more one's family and friends join. Moreover, the subscription-based class application has a clear value proposition relative to a physical gym or on-site boutique classes.
Loomis Sayles expects intrinsic value growth to be driven by revenue growth and margin expansion as Peloton continues to leverage its scale, unit economics, and the positive margin mix from subscription business. Valuation is attractive based on Loomis Sayles' scenario analysis.
Learn more
The Loomis Sayles Global Equity Fund is distributed in Australia by Investors Mutual. To find out more, hit the 'contact' button to get in touch or visit the website for more information.
........
Investors Mutual Limited (AFSL 229988) is the issuer and Responsible Entity of the Loomis Sayles Global Equity Fund ('Fund'). Loomis Sayles & Company, L.P. is the Investment Manager.
---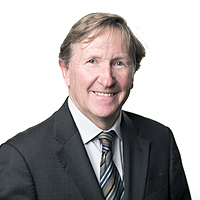 Investment Specialist - Global Equities
Investors Mutual Limited
Peter McPhee is the Global Equities Investment Specialist at IML, promoting fellow Natixis affiliates Loomis Sayles and Vaughan Nelson to Australian advisers. Located in Sydney, Australia Peter works closely with the offshore Portfolio Managers...
Expertise