Stockland Half Year Result - SGP result boosted by east coast property market
---
Stockland's Residential business achieved 2,853 settlements in the December half up 3% on the previous corresponding period (pcp) and commenced 2017 with a record 5,807 contracts on hand. Strong underlying demand for dwellings remained a feature which contributed to expanding market share. Operating profit for the segment increased by 1.4% on the pcp. SGP indicated that it had accelerated production and increased settlements in 1H17, which will eleviate the expected skew in settlements and profit towards the second half of the year. The group is confident of meeting the full year target of more than 6,000 lot settlements. SGP continued favourable market conditions in the Residential segment, despite the operating profit margin falling to 14.1%, reflecting project timing. Although the full year operating profit margin expected to be 15-16%. The business is benefiting from continued strong price growth on the eastern seaboard with a strong full year contribution anticipated.  p.p1 {margin: 0.0px 0.0px 0.0px 0.0px; font: 13.0px Helvetica}
Retail delivered comparable FFO of $207 million, up 3.5% on 1H16, informed by high occupancy levels ( 99.5%) and rental growth on lease renewals and new leases of 2.7%. Comparable FFO excludes approximately 25% of group centres by total annual sales, which have been recently redeveloped, or currently under construction. Total FFO, which includes all centres in the Retail portfolio, grew by 5.2%, The strongest specialty categories in across SGP's centres were retail services, up 7.8%, fast casual dining and food catering, up 6.6%, and communication and technology, rose 3.6% on a comparable basis. 
Retirement living saw first half operating profit rise 44% reflecting the timing of sales and asset disposals. Substantially improved profit margins for established and newly developed homes were a feature of the period, increasing by 2% over the period. SGP is focussed on repeating the successful redevelopment of its Cardinal Freeman Village at Ashfield in Sydney by redeveloping a number of other older villages. Several low value villages were sold so as to recycle the capital optimistic prospects in the Retirement portfolio 
SGP refined guidance for full year FFO per security growth to be in the range of 6-7%. A distribution of 12.6 cents per stapled security was declared for the period and the group expressed confidence in delivering a full year distribution per security of $0.25, reflecting a 4.1% increase on FY16 assuming no material decline in market conditions. 
For more Reporting Season coverage, please visit (VIEW LINK)
---

---
---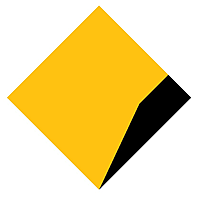 Online Stockbroker
Online Stockbroker
CommSec is Australia's leading online broker. CommSec has been committed to providing the best in online trading since 1995. CommSec helps make informed investment decisions with comprehensive market research, free live pricing and powerful...
Expertise
No areas of expertise