Stonewall Resources - High Grade Gold
---
When "gold" and "South Africa" are mentioned in the same sentence, thoughts generally turn to the deep mines of the Witwatersrand, historically one of the world's largest gold producers. However, the Wits was not the site of South Africa's first gold rush; that honour goes to the Pilgrim's Rest-Sabie gold field, located in Mpumalanga Province, some 300km ENE as the crow flies from Johannesburg, and which has produced some 7Moz of gold from 43 separate shallow high-grade deposits since mining commenced in 1873.
ASX listed Stonewall Resources now hold, along with their supportive BEE partners (with whom a robust BEE-compliant corporate structure is in place), most of the field in the 620km2 tenement package which covers some 70km of strike of the highly prospective stratigraphy that hosts the numerous historical mines. Assets include a fully permitted CIL gold plant (including tailings storage facility) and Mining Rights, which will allow for a quick start-up of any operation, with only minimal capex requirements. Work to date has highlighted the potential for both open cut and shallow underground mining, with the underground potential confirmed by a positive 2017 Scoping Study completed over the Rietfontein (11g/t Au) and Beta (6.63g/t) deposits.
More recent work however has highlighted the potential for open cut oxide mineralisation, with this coming about as a result of an ongoing data compilation and a review of the entire field over the past 18 months – this is the first such exercise completed over this highly prospective asset. The Company is currently drilling a number of the open cut targets, with this thus far returning intersections of up to 8m @ 4.34g/t Au (including 1m @ 20.4g/t Au) and 5m @ 6.0g/t Au. The open cut oxide potential has been reinforced by cyanide bottle roll metallurgical test results returning gold recoveries of up to 97.6%, indicating that this mineralisation will be able to be treated through the existing plant.
To read our initiation report on Stonewall, which has an active work programme underway that will result in steady news flow, please follow the link below.
---

Follow Mark Gordon's wires
---
---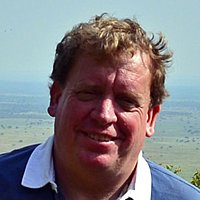 Senior Analyst
Independent Investment Research
Mark is a Senior Resources Analyst for Independent Investment Research, with a focus on junior and mid-cap listed resources stocks. With over 10 years as an analyst, following on from 17 years as a geologist, he has a good insight into the sector.
Expertise