Strategies to avoid fatal investing mistakes
---
I was taught to read financial statements like the Tele; back to front. You start with the important stuff (sport) on the back page, then move to the boring stuff up front. It's the same with financial statements. Start with the cash flow, then move to the balance sheet and only then get amongst the P&L. Most people start and finish with the P&L. I always like to see if the operating cash flow comes within Cooee of reported profit. If it doesn't then a bit of experience should lead you to look at changes in the balance sheet to reconcile the difference. We also pay close attention to net debt levels relative to forecast earnings. Whilst debt levels aren't indicative of financial health or otherwise in and of themselves, gearing does change the risk-reward asymmetry if something goes wrong with the company in question. The nature of small cap investing is that you make plenty of mistakes but if you own lowly-geared stocks then at least those mistakes are more likely to be flesh wounds and less likely fatal.
---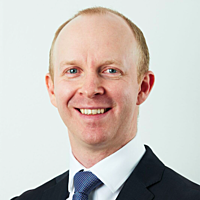 Principal & Portfolio Manager
QVG Capital
Chris Prunty is a co-founder and Portfolio Manager at QVG Capital; a boutique investment management firm specialising in smaller companies. QVG manages money on behalf of high net worth individuals and institutions in a 'best ideas' portfolio of...
Expertise