Stressing out: Australian mortgage repayments under the spotlight
---
When you think of great dinner table conversation starters, the list usually includes the weather, sports, or what's changing on your favourite playlist. However, chances are that of late, you can probably throw in interest rates and house prices onto that list. 
While Pete Robinson of CIP Asset Management does not have a view on how high house prices will go, he has plenty of views on mortgage stress.
With interest rates set to go through its largest hiking cycle in decades, Pete is very concerned about the state of mortgage holders. He points out that nearly a quarter of all mortgage holders have a debt-to-income ratio above six times. That would translate to a 15% increase in salary sacrifice for your mortgage every year if all the market's rate hikes are borne out.
Imagine that - an extra 15% going towards your house specifically.
But the banks believe that their customers can handle the extra load. Can they really? Pete gives his take on that as well as the effect that rate rises will have on discretionary spending. Plus, does mortgage stress actually present investable opportunities? Pete offers a contrasting view of how your house could become a ripe target for some investors.
Learn more about CIP Asset Management
To learn more about the CIPAM Credit Income Fund please click on the link the the fund profile below.
Managed Fund
CIPAM Credit Income Fund
Australian Fixed Income
---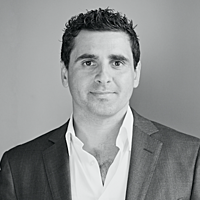 Co Founder
Livewire Markets
Livewire is Australia's #1 website for expert investment analysis. We work with leading investment professionals to deliver curated content that helps investors make confident and informed decisions. Safe investing and thanks for reading Livewire.
Expertise