Suda Pharmaceuticals - emerging drug reformulation champion
---
One of the more straightforward ways to make money in the pharmaceuticals game is to reformulate someone else's drug once it is off patent. To develop a new drug these days will likely costs a large pharma company more than a billion US dollars and well in excess of ten years of its time and its partners' time. By contrast, to take that drug at the end of its commercial life and turn it into a new, more patient friendly formulation deliverable via a different route may only cost a few million dollars and perhaps two or three years. The trick is to own the right reformulation platform, which is what a little known Perth-based company called Suda Pharmaceuticals has spent the last five years building.
NDF Research first wrote about Suda in August 2017, not long after the company had completed a major licensing deal with Teva, a Top 20 Pharma company. You can check out that initiation piece by clicking here. Suda's platform allows existing drugs to be turned into oral sprays. That's a big deal in the pharma world, because one of the fastest way to get a drug into the bloodstream is via the oro-mucosal layer in the mouth. Also, there's a significant percentage of the population that has difficulty swallowing pills. And, perhaps most importantly, drugs can often be a lot less toxic if they don't have to go through 'first pass metabolism' in the liver, which is what happens when a drug is swallowed but not when it is sprayed. We argued last August that Suda had a bright future based on the fact that of all the drugs that it had reformulated into sprays - such as sildenafil (you probably know this drug as Viagra), ondansetron (a nausea drug), sumatriptan (migraine), zolpidem (insomnia) and midazolam (epileptic seizures and anxiety) - turned out to be safer and/or much faster-acting versions of the original drug.
NDF Research recently published an update note on Suda where we illustrated the power of the Oro-Mist platform by looking at a particular drug which the company is reformulating called anagrelide. Here the aim is to take a drug approved for a rare blood disorder and turn it into a cancer agent, something for which the drug has never been used for before.
Anagrelide, still marketed by the major pharma company Shire as Agrylin in the US and as Xagrid in other territories, is a small molecule drug for the treatment for Essential Thrombocythemia, an Orphan disease where too many platelets are produced in the bone marrow. A significant body of work over the years has identified overproduction of platelets as being important in cancer. Suda now has the rights to intellectual property over the use of anagrelide in cancer. The genius here is that delivery of the drug via the oro-mucosal route cuts out a problem with the original tablet form of the drug - that it came with worrisome cardiac side effects. That opens up a potentially large market opportunity given the number of cancers where platelet overproduction is a major factor.
The Anagrelide project illustrates to us how Suda is steadily moving up the value chain. It's one thing to be creating a better Viagra that goes to work faster, or a better Ambien (the old insomnia drug) which is reportedly so good you'd better be lying down before you take it. It's another thing completely to be taking an old drug and reprofling it so that it can address a completely new market opportunity.
The market has yet to rerate Suda stock from the level it was at when we first published on it last August. Don't let that stop you from checking out what's cooking up in Suda's Perth laboratories. You can download a copy of NDF Research's update report on SUDA Pharmaceuticals by clicking here or visiting ndfresearch.com. We commend the report to you. Note - the usual disclaimers apply - click here.
P.S. Our recently published Suda report provided evidence for Roberts Law, an element of behavioural finance theory I formulated during the years I worked in stockbroking. Roberts Law states that the better the contrarian opportunity, the louder the pushback when you first present it. Our 15 February 2018 Suda report was so good it prompted some pretty strongly worded online comment. Another reason to check out the report.
---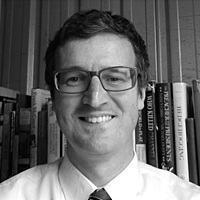 Founder and Senior Analyst
Pitt Street Research and NDF Research
I am an equity research professional who worked in stockbroking from 2001 to 2015. After 15 months doing investor relations I returned to equity research with the founding of NDF Research. With Marc Kennis I founded Pitt Street Research in July 2018.