Sydney apartment prices surge as affordability declines
---
Housing values in Sydney's booming residential market have continued to grow despite the ongoing lockdowns, albeit at a slower pace. According to CoreLogic data, the annual price growth for dwellings increased by 20.9% over the year, with the month of March witnessing the fastest pace the city has seen in 32 years at a peak of 3.7%, followed by a moderation in growth.

Additional growth is forecasted in the coming months as demand from buyers outpaces the falling volume of listings. The disparity between demand and advertised supply remains a key factor placing upward pressure on housing prices.
The property market in Sydney's eastern suburbs may have been booming over 2021, but apartment prices have trailed behind the soaring housing market, with dramatic price gains disproportionately affecting houses rather than apartments.
Now with Sydneysiders facing a deep price gap between houses and units, the appeal of apartments is beginning to change as buyers increasingly see better value in this market, particularly in owner-occupier led areas.
Supply & demand
Prices have accelerated through COVID due to a combination of exceptionally high savings rates, as a result of huge government stimulus and record low finance. The low cost to borrow enabling easy access to finance and an opportunity for buyers to take the next step up the property ladder.
Sydney's strong clearance rates have largely been supported by a lower volume of homes listed on the market against a high level of demand from buyers, which naturally drives prices upwards. Given the ongoing international border closures and relatively high completions, the apartment market is yet to see the same imbalance between supply and demand that the housing market has witnessed.
Apartment versus house prices
According to CoreLogic data, between January 2021 and 30 August 2021, the median house price rose more than twice as rapidly as the average unit price, lifting 23.3% compared to 11.5%. The price gap between the property types at a record high, with the median house price currently sitting at almost 80% higher, according to Domain.com.
As a result, this variation in growth generates a broad difference in value for owners between apartments and houses. For example, the value of a $2million home purchased at the start of the year would now be expected to have risen to $2,466,000, whilst an apartment for the same value would now be estimated at $2,230,000.
Keeping in mind these are median prices across Sydney and they are not necessarily reflective of what is occurring across all suburbs and market segments, with other pockets of Greater Sydney seeing more subdued growth or falls.
In a recent episode of the MP Report's Property Investment Podcast, available on the MP Report Premium Ben Collier, Co-founder and Co-principal of the Agency, says we've had some particularly strong sales in the luxury market with record sale prices being achieved. However, the numbers do illustrate the broad differences in the level of demand between apartments and houses across all categories.
"From speaking to potential buyers, we noticed that one of the main reasons houses have been in such high demand was simply that a lot of people have been spending significantly more time at home. This made buyers crave extra space and privacy – in many cases, that's been made necessary by the need to accommodate a home office," Collier said. 
The increasing appeal of apartments
Whilst record low interest rates may be increasing a buyer's budget, once prices reach a certain point, buyers will naturally have to drop out and investigate more affordable pockets of the market. As buyers accept that they are priced out of housing options in their desired location, their focus will shift to apartments due to their affordability and the quality they offer, compared to surrounding houses.
Downsizers are a group of buyers increasingly seeing the appeal of apartment living. As they realise their family home is now worth significantly more than they may have once anticipated, many are taking the plunge to sell up and add to their retirement fund, whilst upgrading their lifestyle and adapting to modern low-maintenance living.
Additional market segments driving apartment growth are investors returning to the market as they seek long-term capital growth, and first home buyers entering the market.
Market forecasts
The rate of growth between apartments and houses is already showing signs the gap is beginning to narrow. In April 2021, when the market was growing at its peak, house prices rose 4.3% in a month, while unit prices rose 2.1%. Most recently in August, the median Sydney house price rose 1.9% while the median unit price grew a marginally lower 1.4%.
Overall sector price growth will be pegged to supply, demand and interest rates; with a lack of supply underpinning a continued price growth. However, apartment pricing growth is expected to climb at a steady pace, with a possible slowing of house price growth. As houses become more unaffordable and out of reach, an increasing number of buyers will drop out of that market and shift their focus onto apartments.
While affordability limits these buyers from entering the housing market, the price growth will continue to flow onto units with an acceleration of demand. This growth was already evident in the June Quarter as record high price jumps were seen across the city, with prices in the Eastern Suburbs rising $100,000 and the median unit price now almost $1.29 million, according to Domain.com. In the same period, the Northern Beaches recorded a 27.2% year on year growth for median unit price, further highlighting the swell of buyers that are prioritising lifestyle locations.
At the current rate, there is still an extended period of growth for apartments to undertake until they begin to encounter the same issues which buyers in the housing market are facing.
Never miss an insight
Enjoy this wire? Hit the 'like' button to let us know. Stay up to date with my content by hitting the 'follow' button below and you'll be notified every time I post a wire. Not already a Livewire member? Sign up today to get free access to investment ideas and strategies from Australia's leading investors.   
........
The information published to the Live Wire website by the Information Providers is for general information purposes only. It is not intended as legal, financial or investment advice and should not be construed or relied on as such. Before making any commitment of a legal or financial nature you should seek advice from a qualified and registered legal practitioner or financial or investment adviser. No material contained within this published content should be construed or relied upon as providing recommendations in relation to any legal or financial product. Mandi Prager, MP Report Australia, MP Funds Management, MP Group International, Golden Goose Capital (together MP Group or the Information Providers) do not purport to contain all the information that may be required to evaluate any potential transaction or investment. The Reader and its advisors should conduct their own independent review, investigations and analysis of any Opportunity mentioned and of the information contained, or referred to, in this published content including the merits and risks involved. Information Providers have not had regard to the investment objectives, financial situation and particular needs of the Reader. The Reader should make its own investigation and assessment of the Investment, verify to its own satisfaction the accuracy, reliability and completeness of the information in this Information memorandum and obtain independent and specific advice from appropriate experts. The estimates and projections contained on this website involve significant elements of subjective judgment and analysis, which may or may not be correct. There are usually differences between forecast and actual results because events and actual circumstances frequently do not occur as forecast and these differences may be material. The Reader and its respective advisors should make their own independent review of the material assumptions, calculations and accounting policies upon which the accompanying estimates and projections are based. To the fullest extent permitted by law, the Information Providers disclaim and exclude all liability for any loss or damage suffered or incurred by any person as a result of their reliance on the information contained in this information and any errors in or omissions from this information.
---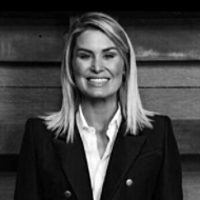 MP Funds Management has executed more than 28 investment-grade real estate deals, an aggregate value of over 1.3 billion dollars in assets, producing an average investment return of 22 percent annually (IRR), with the lowest returning investment...
Expertise