Sydney house prices up 23% pa in 2015---and 47% overvalued!
---
In The AFR I examine why the majors have unilaterally lifted interest rates on investment loans 0.27 to 0.29 percentage points. I conclude they are engaging in rationale margin expansion that will benefit all security holders to mitigate much higher equity capital buffers. In doing so, they have demonstrated their tremendous market pricing power, which fully befits four of the world's largest banking oligarchs. I also revisit current housing dynamics and find national home values have jumped 8 per cent in the first seven months of 2015, which represents a 14 per cent annualised pace. Sydney and Melbourne home values have been appreciating at a stunning 23 per cent and 19 per cent annualised rate this year. I conclude by reviewing impressive new housing valuation analysis produced by Dr Craig Shepherd, an economist with the $10 billion fund manager, JCP. Dr Shepherd's research suggests Australian dwellings are currently 31% overvalued with Sydney and Melbourne home values 47 per cent above fair value. Click here twice to read the full column for free (VIEW LINK)
---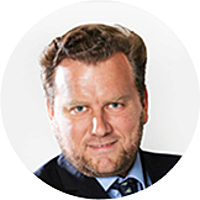 Portfolio Manager & Chief Investment Officer
Coolabah Capital
Chris co-founded Coolabah in 2011, which today runs $7 billion with a team of 33 executives focussed on generating credit alpha from mispricings across fixed-income markets. In 2019, Chris was selected as one of FE fundinfo's Top 10 "Alpha...