'Tax and spend' plan ahead, but don't talk about inflation
---
The local market started positive and ran up on the end of quarter pump in the local market, but late profit-taking cycle reduced the performance by half. It was another below-par turnover day and that makes eight days in a row. 
Industrials and property were the most pumped sectors while energy and utilities were the least pumped. After all the pump and dump today, we should start to get back to reality in April, as we move into a new month and quarter. It's a long weekend ahead and not much will be done tomorrow. Today is the last day of the quarter and the US is about to deliver substantial stimulus and tax plan. Not sure there is much of the "tax and spend" will deliver in growth and inflation. It is more about avoiding the slowdown than driving growth but it risks even higher inflation.
The US President is expected to deliver an update later tonight on infrastructure/ manufacturing plans and how they will be funded. I have inserted a subsection of an article published by Kevin Breuninger on CNBC website:
"President Joe Biden on Wednesday will detail a plan to overhaul U.S. infrastructure and manufacturing, setting the stage for his second major legislative battle in less than three months as president. Biden will travel to Pittsburgh to unveil the first of two sweeping economic recovery proposals. Together, they will likely carry a multitrillion-dollar price tag that dwarfs the $1.9 trillion Covid relief plan he signed into law earlier this month. The administration's economic team is still ironing out the details of the second plan, which will involve huge investments in U.S. health care and child care. The White House says it will roll out that proposal sometime in April. 
"The speech in the Steel City — Biden's first trip to western Pennsylvania since taking office — comes as the president prepares to shift his gaze beyond the immediate threat of a still-raging pandemic and focus on longer-term issues. The first leg of the double-barreled recovery package will focus on repairing America's infrastructure — its roads, bridges, railways, water systems and other structures. Biden is also set to call for investments in domestic manufacturing, research and development and the caregiving workforce. Experts say an infrastructure update is long past due. The American Society of Civil Engineers' most recent "report card" gave the nation's infrastructure an overall C-minus grade. The group estimates that the U.S. faces an infrastructure "investment gap" of nearly $2.6 trillion over 10 years. Continued underinvestment will cost more than 3 million jobs and $10 trillion in GDP by 2039, it said. 
"Biden's handling of the pandemic has so far garnered high approval ratings and buoyed his popularity, polls show. But he could soon have to tap into built-up political capital, as the White House moves to hike taxes to pay for the new infrastructure plan. Lawmakers from both parties have long pushed to revitalize America's aging infrastructure. Republican former President Donald Trump's administration, for instance, repeatedly postured about plans to address infrastructure. Those plans never came to fruition, and "infrastructure week" became a running joke in Washington. But Biden has already faced steadfast opposition from congressional Republicans, none of whom voted for his broadly popular Covid rescue plan. The staggering costs of Biden's forthcoming economic recovery package — possibly more than $3 trillion, The New York Times reported — and the threat of higher taxes are bound to spark the GOP's ire. Some moderate Democrats are also raising concerns, Axios reported. Wall Street is watching, as well. Strategists expect Biden will push to reverse some of the Trump-era tax cuts and raise others on individuals and businesses. Some warn the stock market could take a hit from tax hikes."
US infrastructure is a no brainer strategy
Existing infrastructure is falling apart but presidents never end up delivering. It burns political capital and it usually takes over 10 years, so they are never around to get the benefits due to two-term limits. It is an expensive exercise and the US is already expected to run over trillion-dollar deficits for the next decade before the last US$2 trillion stimulus. The White House has to find revenue and that it mainly in taxes. Corporate taxes are expected to go back up with other high income and property tax rises. The markets ran up 10-15% on the unaffordable corporate tax cuts in the Trump era. Will the unwinding of that in the Biden era pull the markets back 10-15%? Time will tell.
Comments on US market last close
US markets slightly down in choppy trading. DOW and S&P down 0.3%, NASDAQ down 0.1% while RUSSELL up 1.7%. It was about outperformance from opening economy exposure and underperformance from the rest with the end of quarter volatility added in. Retail and banks were the best sectors while resources and staples were the worst. USD and bond yields keep climbing. Commodities took a hit with commodity currencies like AUD. Growth to value rotation keeps ramping up. More pressure on the White House to deliver reoccurring checks and infrastructure matched with tax rises. The market continues to ignore the inflationary outcome from what it's pricing into the market.
Full SUNSET STRIP report with end of day market stats are on the attached link.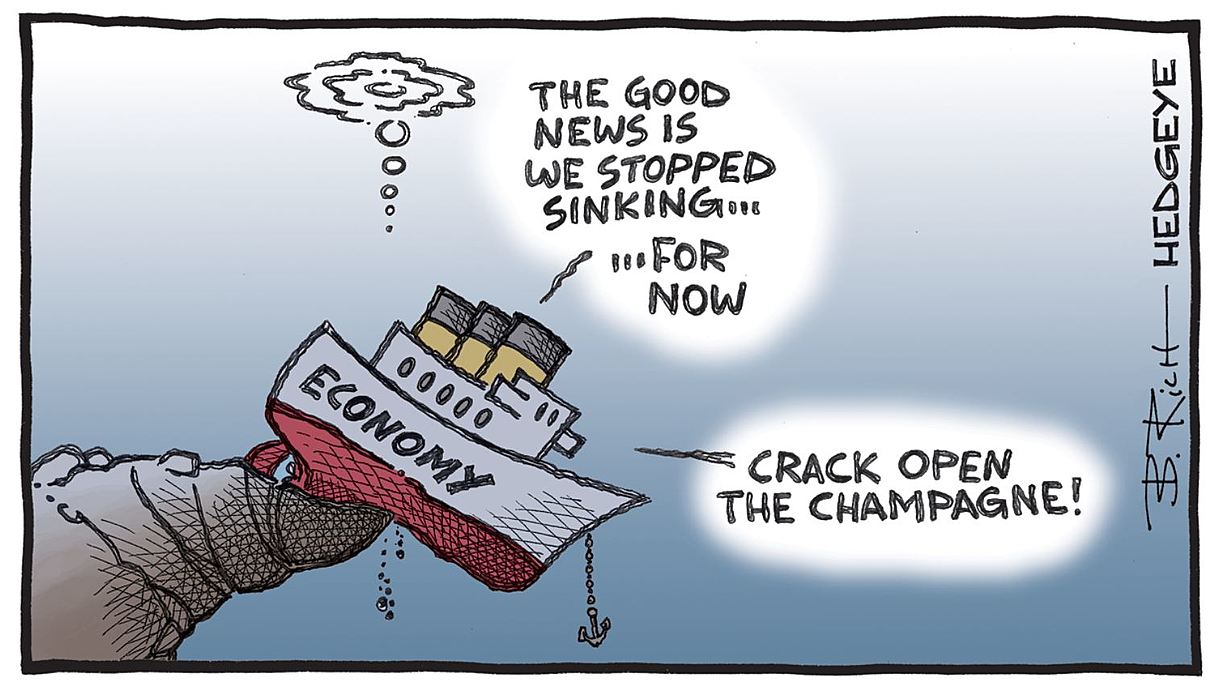 ........
Deep Data Analytics provides this financial advice as an honest and reasonable opinion held at a point in time about an investment's risk profile and merit and the information is provided by the Deep Data Analytics in good faith. The views of the adviser(s) do not necessarily reflect the views of the AFS Licensee. Deep Data Analytics has no obligation to update the opinion unless Deep Data Analytics is currently contracted to provide such an updated opinion. Deep Data Analytics does not warrant the accuracy of any information it sources from others. All statements as to future matters are not guaranteed to be accurate and any statements as to past performance do not represent future performance. Assessment of risk can be subjective. Portfolios of equity investments need to be well diversified and the risk appropriate for the investor. Equity investments in listed or unlisted companies yet to achieve a profit or with an equity value less than $50 million should collectively be a small component of a balanced portfolio, with smaller individual investment sizes than otherwise. Investors are responsible for their own investment decisions, unless a contract stipulates otherwise. Deep Data Analytics does not stand behind the capital value or performance of any investment. Subject to any terms implied by law and which cannot be excluded, Deep Data Analytics shall not be liable for any errors, omissions, defects or misrepresentations in the information (including by reasons of negligence, negligent misstatement or otherwise) or for any loss or damage (whether direct or indirect) suffered by persons who use or rely on the information. If any law prohibits the exclusion of such liability, Deep Data Analytics limits its liability to the re-supply of the Information, provided that such limitation is permitted by law and is fair and reasonable. Copyright © Deep Data Analytics. All rights reserved. This material is proprietary to Deep Data Analytics and may not be disclosed to third parties. Any unauthorized use, duplication or disclosure of this document is prohibited. The content has been approved for distribution by Deep Data Analytics (ABN 67 159 532 213 AFS Representative No. 1282992) which is a corporate approved representative of BR Securities (ABN 92 168 734 530 and holder of AFSL No. 456663). Deep Data Analytics is the business name of ABN 67 159 532 213.