Good morning, it will be interesting to see if other states follow South Australia in applying a levy on the banks. The federal and now the SA move reminds me of the last time it happened when The Federal government introduced a "bank account debits tax (BAD)" in 1982 and all the states except Queensland introduced "financial institutions duty (FID)" starting with Victoria in 1982 with the ACT joining the party last in 1992.  The state tax was on deposits and the federal tax on withdrawals so the poor long suffering customer had nowhere to go.
Both acts were finally repealed after the GST was introduced.
Now we still have the GST and governments have gone back to the trough to gorge themselves again. The taxes are made more unpalatable by the announcement of a second pay rise for politicians in a year and this in an economy which is experiencing no wage growth. There is no doubt the banks will pass these new levies on to customers and so it all feels positively medieval with those in seats of power ensuring the workers are squeezed to the point where they seriously wonder if it is all worth-while and they might not be better off cashing in the multi-million dollar house and shuffling off to live in a Greek village.
Enough ranting, index futures are trading at 5,719 suggesting a 4 point gain.
---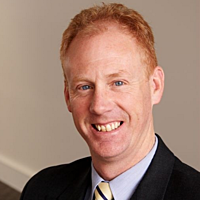 Director
Joseph Palmer & Sons
Alex Moffatt has almost 40 years' experience dealing in equity, debt and currency markets in Australia, the UK and USA. He has worked at several companies in the wealth management industry, including Schroders in the UK. A director of Joseph...
Expertise
No areas of expertise