Tech Titans turn their hand at Mineral Discovery
---
Former exploration geologist, James Cooper, looks at 'Artificial Intelligence' in mineral discovery. Will we even need geologists in future?
Over recent months, influential tech titans have made a surprising entry into the mining industry.
According to some sources, tech will be the answer to a looming crisis in metal supplies.
So how do computer engineers plan on finding the next generation of ore bodies?
The answer… Artificial Intelligence!
As a major consumer of critical metals tech has a lot of skin in the game when it comes to securing supply chains of raw materials.
Its why there's been some high profile tech names entering the mining space of late…
'Disrupters' looking to flip the traditional methods of discovery.
According to them, AI and algorithms will replace boots on the ground.
That's what the Californian based KoBald Metals is looking to achieve.
It has some pretty powerful backers too… Billionaire tech giants Bill Gates and Jeff Bezos recently committed $US 150 million.
It enabled the company to secure a prized high-grade copper-cobalt mine in Zambia.
Known as Mingomba and grading at around 3.64% copper, the company now holds one of the highest grade undeveloped deposits in the world.
Thanks to Gates and Bezos, this tech company has a flagship project that it can now showcase across the mining industry.
Yet, interestingly, the mine was NOT discovered by algorithms or artificial intelligence… It was found by a team of Zambian and Australian geologists years before KoBald acquired the asset.
But looking at the board of KoBald and you can quickly recognise that there's not a geologist or mining engineer in sight…
Instead, it's made up of a list of young 'start-up' tech entrepreneurs with mostly computer and data science backgrounds….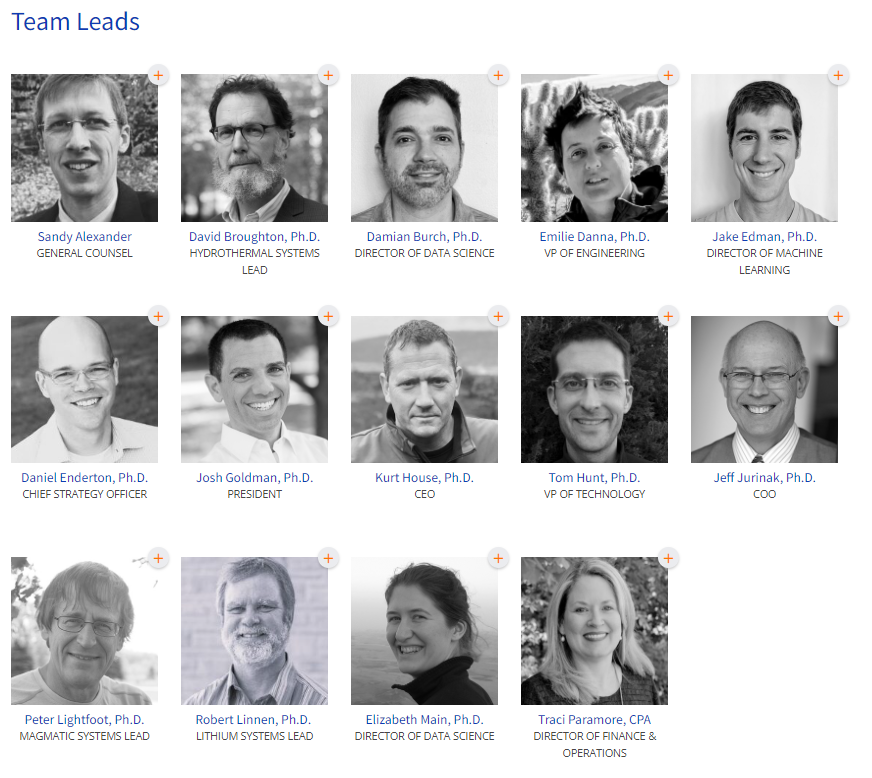 The world is certainly changing… 'Disruption' has been the catchy slogan for the tech industry for the last ten years.

Now it's looking to stamp its authority on the future of mine discovery.
So how does the company intend to achieve this?
According to KoBald, the Californian based explorer has built up an enormous geological database that includes geologic reports, soil samples, drilling results, satellite imagery and academic research papers.
Apparently, they've even been able to feed hand written field notes and sketches written by geologists decades ago into the AI's brain network.
The data is then run through the AI machine where it spits out the approximate location for the next major discovery.
So, is tech on the edge of transforming mineral exploration?
At first glance the ideas look 'innovative'…
In reality though it's just a reworking of how mineral discovery has always taken place.
For decades geologists have trolled through all this data to find clues.
While it's certainly time intensive, it is an important part of the discovery process.
Spending months going through historical records, visiting geologists from other sites, finding old drill core stored away in a hidden sheds for decades, form the backstory in major breakthroughs that ultimately led to discovery.
Analytical data, from which algorithms make their predictions is only part of the equation in mineral exploration.
Geologists venture into the field, look at the rocks on the ground, analyse previously drilled core, and seek out specialised consultants to narrow down their targets before bringing in expensive drill rigs.
While AI might be able to spit out this information in an instant, draw the X on the map, and give computer scientists a sign post as to where they should dig… Its missed the most important part of the discovery process...
The human factor.
Why is that important in mineral exploration?
Ask any geologist that's been involved with major discovery and you'll soon learn that a large part of the success came down to intuition.
According to Cambridge's definition of the term…
"An ability to understand or know something immediately based on your feelings rather than facts. Often there's no clear evidence one way or the other and you just have to base your judgment on intuition."
The ability to understand something instinctively, without the need for conscious reasoning comes through years of scouting rocks in the field, attending conferences, making mistakes, and then applying all those learned experiences to the data at hand.
Importantly too, unlike mathematics or engineering, geology is a VERY in-exact science.
The geological conditions that existed over one project rarely mirror those on other sites.
Nature is far too variable to plug into an algorithmic model.
Some exploration geologists have described their work as blend between art and science… 
Enormous imagination and an ability to think outside of the box, venturing where others have never gone before, is the key to discovery.
Thinking 'outside the square' is not within the realms of AI…
Its why the human factor will always lead.
Of course, technology has its place… the industry already uses advanced software to build geological models and geophysics that fire electrical impulses into the ground.
Variations in the bedrock offer clues as to what lies below.
But despite the importance of technology, geological experience will always be key.
While I may be biased, I don't believe a well-qualified expert with a PhD in 'machine learning' operating exploration programs from Silicon Valley will be the answer to this coming critical metal shortage.
Correct application of the right technologies, seeking expertise and long hard years of field experience have given some exploration geologists the uncanny ability to intuitively find new ore deposits.
Its why the skill of management ranks highly in my stock selection criteria.
Certain explorers have discovery in their blood and it pays to KNOW who those people are.
You see, geology is a strange profession… Many experienced geologists can move through a 40 year career without a single discovery under their belt.
Yet others, have an uncanny knack of finding not one, but multiple discoveries.
Unfortunately, though, that type of expertise is rapidly declining… The baby boomer era of geologists, responsible for much of the worlds discovery of current producing mines, are on the precipice of retirement.
A large gap was left in the industry following the mass layoff's that occurred from 2013 to 2019, where the next generation of geologists left the industry.
A crisis in mineral discovery is brewing… AI technology offers little in the way of a standalone solution in making new discovery.
As a former exploration geologist, it's the reason I've taken the helm of the Diggers and Drillers publication with Fat Tail Investment Research… 
Using these sought after skills I've assisted investors with targeting companies holding prized geological assets.
After all, at the heart of every exploration or mining sits its geology.
Its the one factor that can never be changed.
Importantly too, as a former industry insider, I'm able to draw on my previous contacts and pinpoint the companies holding the best talent, those that have proven discovery success.
But unlike other investment firms that specialise in resource stocks, where geologists only play a 'back office' role… At Fat Tail I've been given full reign over investment decisions.
That's the unique value you get from Diggers and Drillers.

You can find out more here. 
Never miss an update
Enjoy this wire? Hit the 'like' button to let us know. Stay up to date with my current content by
following me
below and you'll be notified every time I post a wire
Welcome to Livewire, Australia's most trusted source of investment insights and analysis.
---
To continue reading this wire and get unlimited access to Livewire, join for free now and become a more informed and confident investor.
James is a former exploration geologist, turned mining analyst with postgraduate qualifications and has extensive operational and financial experience in the mining industry. He's worked for major and junior companies throughout Australia and Africa, including Barrick Gold, Equinox Minerals, Crosslands Resources, and Northern Star and has been involved with all phases of exploration across a host of different commodities. Now the resident commodities analyst at Fat Tail Investment Research and editor for the Diggers & Drillers Publication, he brings he's past experiences to the table offering investors an insiders take into the coming resurgence in mining stocks.
........
All advice is general in nature and has not taken into account your personal circumstances. Please seek independent financial advice regarding your own situation, or if in doubt about the suitability of an investment. Any actual or potential gains in these reports may not include taxes, brokerage commissions, or associated fees.
---

Never miss an update
Get the latest insights from me in your inbox when they're published.
---
---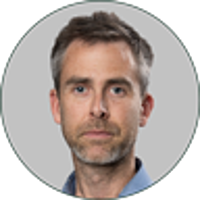 Commodities Analyst and Editor
Fat Tail Investment Research
James is a former exploration geologist, turned mining analyst with postgraduate qualifications and has extensive operational and financial experience in the mining industry. He's worked for major and junior companies throughout Australia and...
Expertise