It was another positive week for global stocks underpinned by strong US earnings and benign US wages that together again more than outweighed any concerns arising from US-China trade tensions. According to FactSet, a record high 80% of the 80% of S&P 500 companies that have reported Q2 earnings so far beat expectations. The highlight last week was Apple, which joined several other leading tech companies in again beating lofty market earnings expectations. Indeed, Apple last week became the first company in history to reach a $US1 trillion market capitalisation, justifying Warren Buffett's faith in the stock.
Further good news came with another round of relatively benign US wages reports, despite the tightness of the US labour market. Annual growth in America's labor cost index edged up to 2.8% in Q2 from 2.7% in Q1, while annual growth in average hourly earnings – contained in Friday's July payrolls report – held steady at 2.7%. That's despite the fact the US unemployment rate edged back down to 3.9% last month. I assessed the risk of higher US inflation in last week's Market Insights.
Last week also saw a further twist in the US-China trade dispute, with Trump threatening a 25% tariff on $US200 billion of Chinese imports and China suggesting it would tax a further $US60 billion of US imports. That said, the market has started to discount these various threats, on the view that it's either just negotiating swagger or – even if implemented – unlikely significant enough to shake the global economy's solid momentum.
In Australia, retail sales remained firm in June, rising 0.4% – which meant overall sales volumes bounced back a chunky 1.2% in the quarter after an abysmal 0.2% growth in the March quarter.  That continued the theme of volatility in reported sales around what remains a soft underlying trend. Not helping the consumer outlook, Core-Logic reported further weakness in national house prices in July. All up, the S&P/ASX 200 slipped 1% last week, with lingering nervousness around the outlook for banks ahead of CBA's profit report this Wednesday and the ongoing Royal Commission, which this week peers into the superannuation sector. Resources were also weaker last week with Rio Tinto missing earnings expectations due to higher than expected cost overruns.
Week Ahead
There's little in the way of major data globally this week, with the highlight being a (likely benign) US CPI report on Friday. Otherwise, we'll focus on the US-China trade tensions and the final round of reports from the US earnings season. Note, the $US Index firmed a little further last week and is now testing resistance at its late-2017 highs.
In Australia, the RBA meeting will be another non-event, with focus likely to be on the Royal Commission and CBA's earnings result.
Have a Great Week!
---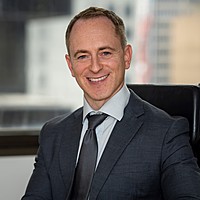 Co-Founder, Head of Strategy & Marketing
BetaShares
Ilan was a founding team member of BetaShares and is responsible for corporate & product strategy. Previously, Ilan worked for The Boston Consulting Group (BCG), one of the leading global strategy consulting firms.
Expertise