Technology Metals - DFS underway at the Gabanintha Vanadium Project
---
Recent times have seen the price of vanadium pentoxide reach close to US$30/lb, six times its sub-US$5.00/lb lows of 2016, due to supply/demand imbalances which have led to inventories being steadily drawn down since 2010. A significant cause is disruptions in supply, particularly in China, with closure of iron ore mining and smelting operations due to rationalisation in the industry and environmental issues - these magnetite iron ores are also a source of vanadium.
On the demand side we are seeing growing usage in the steel industry due to both the global growth in steel production but also with new Chinese standards requiring higher vanadium contents in steel to increase strength. The other forecast demand driver is for vanadium redox flow batteries ("VRFB"), which require high purity V2O5, with this not able to be produced from all traditional sources.
Technology Metals, with their 100% owned Gabanintha Vanadium Project in Western Australia is ideally placed to take advantage of the forecast continuing strong .prices over coming years. Having just completed a positive PFS (with an after tax NPV of A$850 million for an expected up-front capital cost of A$380 million and very competitive cash operating costs of A$5.69/lb V2O5), the Company is now undertaking a DFS due for completion in mid-2019, with the potential for first production in 2021. As part of this study Technology Metals has recently completed a resource upgrade/expansion drilling programme, which is expected to result in a significantly expanded operation than the 13 years presented in the PFS.
One feature of Gabanintha is the high quality of the concentrate and hence downstream products rpoduced from the vanadiferous titano-magnetite ore - the Company has successfully produced, on a bench scale, the high purity +99.5% V2O5 required for VRFBs and other specialty markets. As part of the DFS metallurgical test work it is planned to run a pilot scale kiln test, amongst further upstream and downstream processing optimisation test work.
Although until recently, due to depressed prices, vanadium has not been a crowd favourite, the successful financing, building and operation of TSX listed Largo Resources' (EV ~C$2 billion) Maracas Menchen Mine in Brazil shows that the right projects can get up - Maracas Menchen has a similar head grade to, and is the same style of layered gabbro mineralisation as at Gabanintha.
To read our report on Technology Metals please follow the link below.
---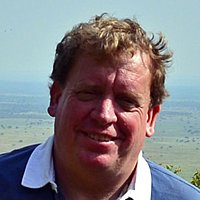 Senior Analyst
Independent Investment Research
Mark is a Senior Resources Analyst for Independent Investment Research, with a focus on junior and mid-cap listed resources stocks. With over 10 years as an analyst, following on from 17 years as a geologist, he has a good insight into the sector.
Expertise