Telix Pharma – Lighting up cancer care
---
Telix Pharmaceuticals Limited (ASX:TLX) leapt onto the ASX in 2017 determined to become an industry leader in radiopharmaceuticals. Their pipeline of products is based on molecularly-targeted radiation (MTR) employing the use of radioisotopes attached to targeting agents, which specifically bind to cancer cells. Using this technology, numerous forms of cancer are able to be precisely imaged and treated. Telix's pipeline currently addresses prostate, kidney and brain cancer.
In April 2022, Telix launched its first FDA approved product, ILLUCCIX - a diagnostic imaging agent for prostate cancer. With sales tracking above estimates, the company is well set-up to execute on a 30% share of the US$1BM prostate cancer diagnostic market.
In this wire, we look into some of the recent developments in the prostate cancer landscape, Telix's other near-term program in kidney cancer as well as forecasts for the near- and long-term, all which contribute to our overweight rating on the business.
The prostate cancer imaging market is likely larger than anticipated which should drive increased sales for ILLUCCIX.
The prostate cancer community had been anticipating the availability of products like ILLUCCIX for years. ILLUCCIX (and its competitors) provide deeper insights into the extent of cancer at initial diagnosis, which is important in selecting optimal treatments. The technology is also very powerful at detecting the recurrence of cancer in men who have been successfully treated earlier in life. ILLUCCIX is able to detect recurrence much earlier than conventional imaging techniques like CT or MRI. Now that this technology is available, clinicians are employing it to not only diagnose, but to also manage and treat prostate cancer. At this point the two most active products in this market are Telix's ILLUCCIX and Lantheus' PYLARIFY. Lantheus believes it can achieve sales of up to US$500M this year. Telix only launched ILLUCCIX formally in April so the market is excited about what they might achieve this year.
Telix's next opportunity will be found in kidney cancer.
In June 2022, Telix wrapped up its Phase III trial in kidney cancer with the results expected in the next 6 months. The trial is assessing the use of Telix's product TLX250-CDx in non-invasively diagnosing the most aggressive type of kidney cancer, known as clear cell renal carcinoma. We assess an initial US$400M opportunity in this program, however similarly to prostate cancer, in future we expect use in broader stages of patient management (diagnosis, follow-up, treatment-guiding) expanding the opportunity to >$500M. If the results from the trial are positive, we expect Telix to launch TLX250-CDx in late 2023, and based on conservative assumptions, estimate peak sales of $110M.
Telix's revenue forecasts have potential to exceed our estimates.
We have forecast $86M in sales for Telix in FY22, with an uptick to $174M and $263M in FY23 and FY24 respectively, noting ~$25M in contribution from TLX50-CDx in FY24 and some exchange rate benefits factored in. We are conscious that consensus estimates for ILLUCCIX sales are 10-15% higher than our forecasts, however we remain somewhat conservative in order to assess how the prostate cancer diagnostic market continues to play out. Telix's method to develop and distribute their ILLUCCIX product, including their agreement with the largest radiopharmacy network, Cardinal Health, set them up well to deliver on product sales and establish market share, alongside competitors.
Our investment thesis.
We maintain our OVERWEIGHT rating and $8.50/share price target on Telix. With proof of product sales now demonstrated, Telix move out of the pre-revenue biotech space and into a commercial business with a capacity to meet, and potentially exceed revenue forecasts. Through continued investment into their pipeline of both diagnostic and therapy products in prostate, kidney and brain cancer, ILLUCCIX only represents the first opportunity for Telix. With a near-term readout of their Phase III trial in kidney cancer, we anticipate that Telix's next driver of growth, may not be too far away. 
Learn more
WILSONS think differently and delve deeper to uncover a broad range of interesting investment opportunities for their clients. To read more of our latest research, visit our Research and Insights.
---

Follow Dr Shane Storey's wires
---
---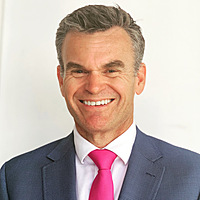 Dr Shane Storey has led Wilsons' healthcare equities research since 2008, joining the team after a career in engineering and venture capital funds management. Shane's core coverage has comprised biopharmaceuticals, medical devices and a broad...
Expertise