Testing the ethics of impact investing
---
We are seeing an increased desire from investors to invest with impact; but is there sufficient integrity in the market? In the early years of Responsible investing - there was a generalised notion that one would have to sacrifice profits in order to "do good". How times have changed.
Today, many fund managers consider ESG an essential acronym to include in any fund description, and for investors, sustainable investing is proving to be more often considered a source of investment return than a potential detractor.
Unsurprisingly, this growing interest has attracted a flood of supply and the range of new responsible, ethical, sustainable, and Impact investment products, and the ecosystem that has developed to support them, seems to be increasing by the day. The marketing materials for many of these products make a range of claims about the benefits associated with the investment, but these claims aren't always easy to back-up. Importantly, what seems to still be missing from the ecosystem of ethical and sustainable investing is a generally accepted standard for assessing authenticity, measuring impact, and reporting on it.
Justified Scepticism
Research from the Two Degree Investing Initiative found that 48% of retail investors who were not interested in investing in 'impact' funds said it was because of scepticism about the claims being made. This must be remedied if the impact investment market is to truly grow into it's own, and it must provide sufficient transparency to investors who need to have confidence in claims that are being made, and require a reasonable framework for comparison.
The term "Impact washing" refers to claiming characteristics and benefits that don't really exist, in order to benefit from the upswell of support and the positive attributes associated with this style of investment. Impact washing is a problem for the industry, not only does it have the potential to weaken and distort the market, it will also hinder growth by undermining investor confidence.
A path forward
For the genuine impact managers, the ability to accurately present the impact associated with the investments they manage, will lead to investors who have confidence in the measurement and reporting process. It is accordingly in their interests, as well as the interests of the impact investors, to demand the changes which will remove the impact washers from the investment landscape.
In 2018, the UN Principles for Responsible Investment (UN PRI) published an Impact Investing Market Map, which set out a method to identify impact investment companies based on thematic investments (i.e. renewable energy) and lists common KPIs to help monitor performance.
In 2019, the IFC published the Operating Principles for Impact Investment Management, which is a high-level framework which builds on a range of existing standards, tools, and frameworks.
Moves such as these, as well as the example of the green bond market, which has established a set of common standards for impact reporting, help advance the agenda for both the authentic operators and most certainly the investors.
Transparency is Key
As we all know, past crises have been fuelled by distorted incentives, a lack of transparency, and inadequate research. As the current movement towards 'investing for good' gains momentum, we must make sure that we learn from past mistakes and demand true transparency and peer-reviewed data from those who claim to invest for impact.
Transparency, and an independent review of measurement and reporting techniques, enhances confidence in the data and the integrity of the reporting. In 2019 WHEB Asset Management, who manage the Pengana WHEB Sustainable Impact Fund appointed the Carbon Trust to peer review its impact measurement methodology and examine the underlying calculations to ensure the reliability of the impact figures reported.
WHEB has one of the longest established impact investment strategies in listed equities. Appointing the Carbon Trust demonstrated WHEB's continued commitment to improving the transparency of its impact reporting.
Learn about the positive impact your investment could make
WHEB have developed a bespoke methodology to measure the environmental and social impact of their investments. Access the latest Impact Report and calculator here, or click 'contact' below to get more information. 
---

Follow Ted Franks's wires
---
---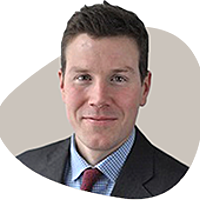 Pengana WHEB Sustainable Impact Fund, Fund Manager
Pengana Capital Group
Ted is the Fund Manager for the Pengana WHEB Sustainable Impact Fund and helped to found WHEB Asset Management in 2009.
Expertise