The Asian century is heralded…and our plays
---
A combination of an increasingly well-to-do consumer base, rising levels of education, leapfrogging several stages in the adaptation of smart digital technologies by the masses, climbing up the ladder of IP development and advanced manufacturing, and a motivated realpolitik to set-aside the old differences to the extent they do not impede the progress of collective regional prosperity. We are seeing these ingredients increasingly combust to produce energy and momentum for the collective Asian economy well into the future decades. Cold war 2.0 or no cold war 2.0 there is nothing getting in the way of this trend as all the ingredients necessary for ongoing economic momentum are internalised by the region.
This year, 2020, marks the turning point for global economic order and it has nothing to do with Covid-19. I am referring to the fact that Asian economies, as defined by the U.N., will collectively have a larger economy this year than the rest of the world. This is not a blip of a single data point but rather a part of a well-entrenched growth trend that most of us have heard about anecdotally. Asia has grown from 35% share of the world GDP to 50% over the past twenty years on the back of largely the Chinese growth engine. The region is expected to continue growing over the next twenty years for a range of reasons which we will discuss in this article. If anything, the trend might get stronger over the next two decades as China integrates the economic activities of other Asian countries, in a concerted way, with its own economy. For investors this is important in terms of asset allocation.
The Asian economic growth of the past twenty years was predominantly reliant upon an increasingly significant but single engine economy of China with other regional economies playing a support act. This is all set to change as Asia is stepping up the way it will coordinate itself as a single economic bloc with state of the art pan-Asian infrastructure (famously named The One Belt, One Road project) to transport goods and people seamlessly throughout the region. China is playing the central role in making this vision a reality by leading the efforts of firstly laying the facilitative political landscape by engaging, uni-laterally and multi-laterally, with other countries in Asia. The project has been well received by most Asian countries with some scepticism from India, but we think it too will participate eventually.
Over the past twenty years, China has accumulated a very large reserve of financial capital and the know-how of achieving sustainable economic growth. China is now going to put its knowledge and resources to use for the greater Asian region. China is not doing this for virtuous reasons alone, it has an ageing demographic (Median age 39 years versus 32 years for Asia) and a slowing economic growth problem. China can no longer rely on low value manufacturing for the future prosperity of its ageing and increasingly middle-class demographic, it needs to move to high value manufacturing and service sector jobs that embrace productivity and automation. As part of the One Belt, One Road vision, China plans to move its low value manufacturing installations to surrounding Asian countries where those countries will become upstream producers and suppliers into China's advanced manufacturing and production system in fields ranging from superconductors, biotechnology, to high speed rail, power generation, machinery and telecommunications. China will fund and develop the infrastructure in host countries through JVs and special loans programs. The economic benefit for other Asian countries is obvious through boost of trade, tourism, employment and income for their citizens.
How is Banyantree playing this theme in our portfolios? At the end of the day, all our research and analysis efforts go into driving performance. In the table below we have provided some of our exposures to the Asian century theme. We have also provided the performance of global markets (MSCI ACWI) and the Australian market (S&P/ASX 200) over the same time periods as a reference. It is worth highlighting all of these positions have been held in our portfolios since at least the start of 2019.

Of course investors should be extra vigilant with their portfolios in the current climate (have hedges in place), for there are only two certainties in life - death and taxes. 

Never miss an update
Stay up to date with my content by hitting the 'follow' button below and you'll be notified every time I post a wire. Not already a Livewire member? Sign up today to get free access to investment ideas and strategies from Australia's leading investors.
........
Disclaimer - This document is provided by Banyantree Investment Group (ACN 611 390 615; AFSL 486279) ("Banyantree"). The material in this document may contain general advice or recommendations which, while believed to be accurate at the time of publication, are not appropriate for all persons or accounts. This document does not purport to contain all the information that a prospective investor may require.  The material contained in this document does not take into consideration an investor's objectives, financial situation or needs. Before acting on the advice, investors should consider the appropriateness of the advice, having regard to the investor's objectives, financial situation and needs. The material contained in this document is for sales purposes. The material contained in this document is for information purposes only and is not an offer, solicitation or recommendation with respect to the subscription for, purchase or sale of securities or financial products and neither or anything in it shall form the basis of any contract or commitment. This document should not be regarded by recipients as a substitute for the exercise of their own judgement and recipients should seek independent advice.The material in this document has been obtained from sources believed to be true but neither Banyantree nor its associates make any recommendation or warranty concerning the accuracy, or reliability or completeness of the information or the performance of the companies referred to in this document. Past performance is not indicative of future performance. Any opinions and or recommendations expressed in this material are subject to change without notice and Banyantree is not under any obligation to update or keep current the information contained herein. References made to third parties are based on information believed to be reliable but are not guaranteed as being accurate.Banyantree and its respective officers may have an interest in the securities or derivatives of any entities referred to in this material. Banyantree does, and seeks to do, business with companies that are the subject of its research reports. The analyst(s) hereby certify that all the views expressed in this report accurately reflect their personal views about the subject investment theme and/or company securities.Although every attempt has been made to verify the accuracy of the information contained in the document, liability for any errors or omissions (except any statutory liability which cannot be excluded) is specifically excluded by Banyantree, its associates, officers, directors, employees and agents.  Except for any liability which cannot be excluded, Banyantree, its directors, employees and agents accept no liability or responsibility for any loss or damage of any kind, direct or indirect, arising out of the use of all or any part of this material.  Recipients of this document agree in advance that Banyantree is not liable to recipients in any matters whatsoever otherwise recipients should disregard, destroy or delete this document. All information is correct at the time of publication. Banyantree does not guarantee reliability and accuracy of the material contained in this document and is not liable for any unintentional errors in the document.The securities of any company(ies) mentioned in this document may not be eligible for sale in all jurisdictions or to all categories of investors. This document is provided to the recipient only and is not to be distributed to third parties without the prior consent of Banyantree.
---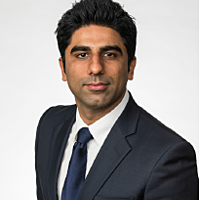 Investment Manager / Director
Banyantree Investment Group
Investment Manager and Director at Banyantree Investment Group, with responsibilities across equity and multi-asset strategies. Zach has over twelve years' experience including portfolio management and sell-side investment research.
Expertise