The ASX200 soars! Is it time for the Christmas rally?
---
The ASX200 surged 114 points (2.29%) yesterday, it's the last rally over 100 points a day was in September BUT it's certainly a long time since the market felt so bullish. The local index is dominated by the banks and they rallied almost 2.5% guaranteeing a strong day, especially with the energy sector gaining 4.6%. Two sectors that have had a shocking year (banks -8.3% and energy -33.6%) rallying for one day does not make a summer, but it does make a pleasant change! Let's just stand back and consider the facts and then were look at some stocks that have struggled in the Market Matters portfolio. (VIEW LINK)
---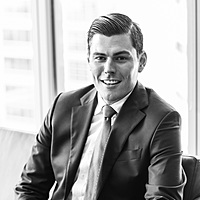 Market Matters is an online investment and share trading advisory service designed for those that want to take their wealth further. We specialise in advice for active share market investors, including those new to the markets or those with a Self...
Expertise
No areas of expertise