The Australian Focus list: Our top 9 stock picks
---
The Australian Focus List contains our top nine stock picks across a diverse group of sectors including Diversified Financials, Software & Services, Internet, Communications Equipment, Healthcare Services, Industrial Services, Mining Services, Metals & Mining, Oil & Gas and Engineering & Construction. This quarterly report provides a one-page summary of each company and includes our investment recommendation, potential catalysts and bull/base/bear target price scenarios.
This quarter we include the following companies on the Australian Focus List:
CML Group Limited (CGR-ASX) 
CGR remains on our Focus List. The September acquisition of Classic Funding Group now sees the business having A$250m of capital lent out across three business lines.
Galilee Energy (GLL-ASX) 
GLL's Glenaras gas pilot is reaching a critical point. It recently started to flow small volumes of gas and as de-watering continues, we expect gas rates to increase. If flow rates in the 0.3mnscf/d range are achieved, GLL believes it will be able to book 500PJ of 2P gas reserves. As one of the largest and proximal gas resources to the tight East Coast market, a positive result at the Glenaras pilot will, in our view, result in a material re-rating.
Healthia Limited (HLA-ASX) 
HLA listed in September 2018 to capitalise on the increasing demand for allied health services in Australia. Subsequent to listing, HLA has expanded its clinic portfolio from 104 allied health clinics to 133 as the business capitalises on being the first mover in consolidating the allied health services industry, which remains highly fragmented.
Kathmandu Holdings Limited (KMD-ASX)
KMD enters our Focus List for the first time. We see the A$350m acquisition of Rip Curl as transformative in that it reduces the seasonality of earnings, increases KMD's exposure to offshore, and improves the potential of success in building sales traction for the Kathmandu brand offshore.
MNF Group (MNF-ASX) 
MNF is benefitting from large structural changes sweeping through the telco sector driven by the retirement of traditional networks and migration of communications to internet-based services. Notable tailwinds include the rollout of the NBN and the rise of Unified Communication as a Service (UCaaS) and Communication Platform as a Service (CPaaS). These changes should be manifested in growth in its recurring revenue base accompanied by improvement in its gross margin, delivering operating leverage to the earnings line.
OZ Minerals Limited (OZL-ASX) 
OZL Minerals is our top copper pick with a pipeline of development projects leading to forecast EPS growth at 5% pa to FY22. OZL trades at a discount to CG mid-cap gold peers (4.0x vs 8x EV/FY20e EBITDA).
Primero Group Limited (PGX-ASX) 
We maintain PGX on our Focus List, given its attractive valuation (~2.8x FY20e EV/EBIT), potential near-term catalysts ($800m of qualified tenders) and strong growth profile.
Redbubble Ltd. (RBL-ASX)
We expect RBL to cycle the trough in rev. growth in 1Q20e and see a continual improvement in investor sentiment in FY20 as RBL 1) cycles a relatively weak FY19 result; 2) passes through FCF breakeven milestone enabling the group to invest in accretive growth opportunities; 3) launches a further >5 new products in 1H20; and 4) realises various synergy benefits from the TeePublic acquisition.
Resolute Mining Limited (RSG-ASX) 
We introduce RSG to the Focus List, with our target price of $2.25/share implying a potential return of 60%. Our positive view is underpinned by its recent accretive Mako acquisition lifting group production and dropping costs. 
Access the Focus List here
We provide a one-page summary of each company with our investment recommendation, potential catalysts and bull/base/bear target price scenarios, which you can access by clicking here. 
---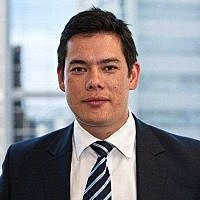 Head of Research
Canaccord Genuity
Aaron is Head of Research for Canaccord Genuity (Australia), part of Canaccord Genuity, an independent global investment bank with expertise across investment banking, equity research, and sales and trading services.
Expertise