The Australian market outperforms but what's shining?
---
The ASX200 has rallied an extremely strong 3.9% from the identified 4900 technical support area over the last 48 hours - see chart 1. If the S&P500 follows a similar path to its correction back in 2011 we are due for a spike down in that market in the coming week, or two, to the 1840 area minimum ~4.3% under this morning's close - see chart 2. However, what's VERY interesting is that back in 2011, unlike the US market, the ASX200 did not make a fresh low in October 2011 raising the question whether our local market, which that led the aggressive correction in 2015, is now leading the recovery? We talk about equality of time and price moves so also of significant interest is that the correction from the 2011 high to the late September 2011 low was 122 trading days; the run down from our 2015 high to the low of this week has been 121 trading days! (VIEW LINK)
---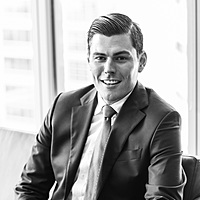 Market Matters is an online investment and share trading advisory service designed for those that want to take their wealth further. We specialise in advice for active share market investors, including those new to the markets or those with a Self...
Expertise
No areas of expertise