The biggest risk is to be too risk adverse
---
The biggest risk for investors at present is to be too risk adverse. Since the GFC emerged Australian listed companies have raised $400 billion of equity to essentially de-risk their balance sheets. Traditionally lower risk balance sheets tend to lead to higher valuation multiples. However, the PE of the median Australian company has actually declined by 10%. We believe that this in part reflects the explosion in the velocity of speculation on the ASX. The average daily number of trades on the ASX has tripled whereas the value per trade has collapsed by more than 70%. As a result, investors need to be skeptical about short term movements in share prices. Lastly, low interest rates should encourage the embracement of risk. However, Australia's household saving rate is still 8.8% despite meagre term deposit rates of just 2%. All up we are confident about the opportunities to invest today and accordingly we have been increasing our portfolio positioning to Australian equities.
---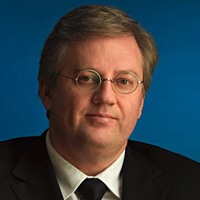 Joint Chief Investment Officer
K2 Asset Management
Mark is a Co-Founder and Executive Director of K2 Asset Management. He is also the Joint-CIO for the K2 investment funds and focuses on the portfolio management of the Asian equity strategy.
Expertise