The correlation beauty of MicroCaps
---
We are often asked why micro cap funds tend to trade at such low correlations to the broader market. With market correlations as low as 0.1 (or less), some micro cap funds could be questioned regarding potential correlation data errors. However, the correlation data does not lie. In our experience, market inefficiencies are widespread in the micro cap universe reflecting low analyst research coverage, which in turn reflects the low commissions on offer for trading in these relatively illiquid stocks. Correlations this low mean the vast majority of stock movements in the micro cap universe are explained by stock specific factors rather than market movements. This is great news from a micro cap investors' perspective. It means that you can research smaller companies knowing that if your investment case is correct, the stock price is likely to move dramatically in your favour as new information is digested and new investors are attracted to the stock. As long as you have an information advantage, the risk-reward equation is decidedly in your favour. Read the full article here:
---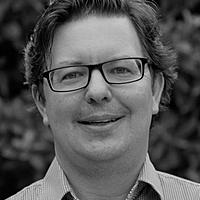 Portfolio Manager
DMX Asset Management
DMX Asset Management Limited is an investment manager focussing on nano and micro-cap value opportunities on the ASX.
Expertise