The end February marks the start of a Seasonally positive period
---
With regard to the All Ordinaries Index, I note that over the past 20-years, the only 2-month interval to provide consecutive average monthly gains of greater than 1% were March & April.
I would suggest that a fair share of this upward seasonal bias can be attributed to the consistently positive price performance of the Australian Banking Sector during the months of March & April. This positive Banking Sector tendency is largely related to a law introduced in 1997, that requires investors to continuously hold shares 'at risk' for at least 45 days to be eligible for the franking tax offset. The return data suggests that investors acquire bank shares at least 1 to 2 months earlier than the earnings release & ex-dividend day in order to maximise potential price appreciation combined with the 'at risk' value of the fully franked dividends.
Interestingly, over the past 40-years, when the All Ordinaries Index experienced declines in January & February, the cumulative performance of March & April was significantly enhanced.
---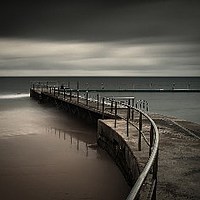 Statistical Research & Data Analyst
Andrew has over 25 years' experience in the Australian financial markets sector with extensive knowledge of both equity derivatives and statistical analysis (predictive techniques). Andrew is responsible for delivering evidence based market...
Expertise