The force behind the fast-food juggernauts
---
In the 1930s, Harland Sanders started cooking for travellers at his service station and motel in Kentucky. In 2017, the company that the honorary Colonel founded sent a chicken sandwich into space to promote KFC outlets, which already attract eight million people a day in the US. In 1958, two brothers borrowed US$600 from their mother and opened a Pizza Hut in Kansas. The chain is now the official pizza sponsor of the NFL and on Super Bowl day this year it sold enough pizzas in the US to cover 41,000 gridiron pitches. In 1962, a Taco Bell opened in California. In 2018, the Mexican-style chain, which publicised its arrival in London by projecting its bell logo over a scaffolded Big Ben and sending out chimes for the under-repair clock, sold 53 million servings of 'nacho fries' in a three-month promotion.
Behind the success of the world's most famous quick-service chicken restaurant, the world's biggest pizza chain and the US's leading Mexican-style franchise sits Yum! Brands. In 2018, the Kentucky-based business generated US$5.7 billion in revenue, mainly from licence fees, from the 48,000 or so KFC, Pizza Hut and Taco Bell restaurants that it franchises, licenses and operates around the world. (These outlets sold about US$49 billion worth of chicken, pizza, tacos and other eatables last year.)
The variety of foods Yum! Brands offers across its three chains mean its outlets can appeal to more customers in different segments than can most single-concept operators – Pizza Hut caters more for restaurant outings while the others are more geared towards takeaway. Another reason for the Yum! Brands success is that 20,500 of its outlets are in fast-growing emerging markets. This number includes 8,200 licensed outlets in China, where 'finger lickin' good' translates into 'eat your fingers off'.
Bold expansion plans and skill at managing franchisees on top of Yum! Brands's marketable and valued brands and worldwide reach mean the company is likely to hold a dominant position in the global fast-food market for years to come. That's what makes it such a promising investment.
Yum! Brands has challenges, of course. Fast food is a competitive industry and Yum! Brands has rivals in every segment. Pizza Hut sales are lagging due to competition from Domino's and Papa John's. It's not easy overseeing such a large business of franchisees either. KFC outlets embarrassingly ran out of chickens in the UK in 2018 when the Yum! Brands supply system failed. The occasional food poisoning issue erupts. A long-lasting challenge that shows no sign of abating is the trend towards healthier eating, which prompted the name change from Kentucky Fried Chicken to KFC as long ago as 1991. Yum! Brands holds a fair bit of debt too.
But Yum! Brands is a solid business with formidable growth opportunities and one that is always striving to appeal to customers and keep franchisees happy. Satisfied patrons and profitable franchisees make for robust returns for the company's investors.
The shares of Yum! Brands have set fresh record highs so far in 2019.
Running franchisees
KFC, Pizza Hut and Taco Bell came to be grouped in the same business because soft-drinks giant Pepsi wanted to reduce its reliance on beverages. Accordingly, Pepsi bought Pizza Hut in 1977, Taco Bell the next year and KFC in 1986. In 1997, Pepsi sold (via a listing) its restaurant franchises that went under the name of Tricon before the switch to Yum! Brands in 2002.
Yum! Brands, which has 98% of outlets operating under franchise, sees much growth in the decades ahead. The company's long-term plan is to have 126,000 KFC, Pizza Hut and Taco Bell outlets globally, which would be nearly triple today's number. (The targeted spilt is 60,000 KFC, 48,000 Pizza Hut and 18,000 Taco Bell outlets compared with 23,000, 18,000 and 7,000 outlets respectively today.)
Under a capital-light franchise model that reduces risks associated with higher labour and commodity prices, the success of Yum! Brands is based on sales growth rather than the earnings of outlets. Franchisees can be individual stores or small and larger groups of stores such as Yum China, a US-listed business spun out of Yum! Brands in 2016.
Franchisees rule over their restaurants. They get to set prices, hire staff and manage the supply chain. If successful, franchise operators tend to add more outlets, which boosts the revenue of Yum! Brands.
As the franchiser, the role of Yum! Brands consists of day-to-day tasks such as checking on the franchisees. Yum! Brands, for instance, ensures that the décor in the restaurants, the speed of service and the quality of the food meet the required standards.
More-overarching roles include:
that Yum! supervises menu changes such as Taco Bell's expansion of vegetarian.
Yum! Brands negotiates certain agreements on behalf of franchisees. An example of this includes the recently announced partnership with GrubHub to deliver KFC and Taco Bell in the US.
A prominent role is that Yum! Brands in 2018 spent US$131 million to support the brands – the stores paid for another US$1 billion in marketing. Some of what Yum! Brands has spent on marketing in recent years has been directed at the bizarre. KFC, for instance, promotes faux bearskin floor rugs featuring Colonel Sanders's face and markets fire logs that burn with the aroma of KFC fried chicken.
Yum! Brands has a long-term sales growth target of 7% p.a. for systemwide sales, a measure that includes store growth and same-store-sales growth. That's achievable given Yum! Brands's three-pronged strategy to mass market well-known brands enjoyed by millions the world over each day.
Never miss an update
Magellan are experts in global investing and invest in the world's best companies to grow and safeguard the wealth of our clients. You can stay up to date with our latest news by hitting the 'follow' button below, or if you want to know more about our capabilities please fill in the 'contact' form.
---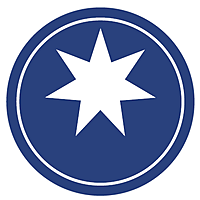 Magellan was formed in 2006 by Hamish Douglass and Chris Mackay, two of Australia's leading investment professionals. The company specialises in global equity and listed infrastructure assets.
Expertise