The Freehold Absolute Return Fund generated a +1.75% return for the month of May, seeing the since inception number move to +19% (11 months to May 31st)
---
The Freehold Absolute Return Fund generated a +1.75% return for the month of May, seeing the since inception number move to +19% (11 months to May 31st). Key contributor for the month was our long position in Envestra (ENV) which saw an all cash bid from Cheung Kong Infrastructure at $1.32, a bid that competes with the pre existing APA bid of ~$1.26. ENV currently trades at $1.36, above the Cheung Kong bid, in expectation APA will make a higher bid. We continue to hold ENV.
---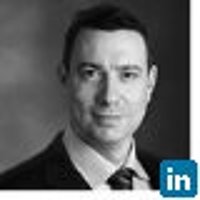 Principal
Newgate Capital Partners
Tim has 22 years' experience in the investment and securities markets. Tim was a partner of Goldman Sachs JBWere and during his 15-year tenure at the firm had senior experience across all areas of equities investing. Tim was Head of Australian...
Expertise
No areas of expertise