"The more we control the virus, the more we control the economic recovery," said former director of the US Centre for Disease Control and Prevention (CDC), Dr Tom Frieden.
This is exactly how things are playing out in China. As major economies such as the US and Europe step backwards in their fight against the pandemic, China has shown that an economic rebound is possible (and sustainable) when the virus is under control.
The latest economic growth figures released by China show that it is the first major economy to report growth that significantly surpasses where it was at the same time last year. Other economies that have reported post-lockdown growth like the UK and the US are still behind pre-pandemic levels and face a double-dip amid the second and third waves of the virus.
The IMF foreshadowed this. Its latest forecasts indicate that China will be the only major economy to grow this year, at 1.9% for 2020 and accelerating to 8.2% next year. In contrast, the IMF expects contractions of 5.8% in the United States and 8.3% in the Eurozone.
This is good news for the Asian region and investors. According to a McKinsey & Co study1, 60% of goods traded by Asian economies is intra-regional while 71% of Asian investment in start-ups and 59% of foreign direct investment is also made within the Asian region. As Asia's economic giant, China's strong recovery holds much promise for the economic recovery of the region.
In the countries in which the Asian REIT Fund is invested, green shoots are already evident. Hong Kong and Singapore, for example, have announced a bilateral air-travel bubble. This should provide some relief to the hard-hit hospitality and retail sectors.
This isn't going to contribute meaningfully to growth in either country but it sets the scene for more such travel bubbles to form in the region where the virus is very much under control. Considering that intraregional tourism in Asia has grown 2.7 times over the last decade1, exceeding the growth of international tourism, agreements like this will help confidence return.
With the US and Europe now fighting a new wave of the pandemic that will delay economic recovery, China is keen to get its formidable 400 million strong middle-class spending. The recent Golden Week holiday in China recorded 637 million domestic tourist trips, showing how quickly things have returned to something close to normality.
This was a timely message to the world in the face of some pockets of anti-China sentiment. The US-led trade war and the rhetoric of 'making China pay' have far less impact when it is China and Asia more broadly, rather than the US or Europe, that is returning to normal.
Of course, China's growth and influence extend beyond its domestic real estate market. One only need look at office demand from Chinese tech firms looking to consolidate their regional hubs in Singapore, or the number of Chinese firms – the latest being Ant Group, the world's largest IPO – choosing to list in Hong Kong rather than the US, to appreciate the region's growing influence.
With China now charting its own course towards post-pandemic recovery, we have every reason to believe the Asian growth story will not only continue but accelerate.
Access a steady stream of reliable income
For investors looking for a sustainable yield from the world's fastest-growing region, one that has dealt most capably with the pandemic and is now emerging from its effects, the Asian REIT Fund with a current running yield of 6.12% (2) might be worthy of consideration. Click 'CONTACT' below to find out more.

Footnotes
The future of Asia: Asian flows and networks are defining the next phase of globalization, Mckinsey, September 2019
As at 16 October 2020. Current running yield is calculated daily by dividing the annualised distribution rate by the latest entry unit price. Distributions may include a capital gains component. Distributions are not guaranteed and past performance is not an indicator of future returns.
........
This article has been prepared by APN Funds Management Limited (ACN 080 674 479, AFSL No. 237500) for general information purposes only and without taking your objectives, financial situation or needs into account.
---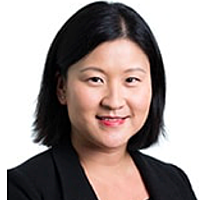 Portfolio Manager, Asian Real Estate Securities
APN Real Estate Securities (part of Dexus)
Corrine joined APN Property Group as a Portfolio Manager for the Asian REIT Fund in February 2015. Corrine has over 15 years of experience in property and REIT investment in Australia, Asia and the North American markets.
Expertise