The investment case for Discovery Communications
---
Whether you have Foxtel or not, you're bound to be familiar with some of Discovery Communications' most popular TV shows, such as MythBusters, Bear Grylls's Man v Wild, Deadliest Catch and Shark Week. Ok, maybe not, but these non-scripted reality TV shows, which are cheap to make, have long been a staple of US cable TV bundles.
In addition, the company owns the Discovery Channel, TLC, Animal Planet, Science, EuroSport, Investigation Discovery, Velocity & Turbo, as you can see below.
Image: Discovery Communications channel portfolio
We've been watching Discovery's share price fall from a high of over $40 just over three years ago, to a recent low under $17. In recent years, falling US cable TV subscribers have been the biggest issue. Many US consumers have dropped their cable TV packages in favour of online options such as Netflix. This is known as cord-cutting.
This is bad for Discovery, as it gets paid an 'affiliate' fee for every cable TV subscriber it reaches. And the less subscribers it reaches, the less willing advertisers are to spend big, spruiking their wares during the commercial breaks.
While Discovery has been losing US subscribers, it's the opposite overseas where Discovery earns half its revenues and lower cable TV bills reduce the incentive to dump cable TV (see Figure 1).
Figure 1. Growing international subscribers
Source: Discovery Communications, Peters MacGregor
International subscribers are growing as Discovery is investing heavily in overseas content, such as sports. It's also very cheap and easy to dub international languages over TV content. That means Discovery's channels travel well abroad, unlike US sporting channels, for example, where there's little overseas interest. The key point is that total subscribers (US plus overseas) are increasing.
Perhaps surprisingly, the average affiliate fee per US subscriber is also increasing, despite Discovery losing US subscribers. Discovery has been investing in successful shows such as Gold Rush, Naked and Afraid and several others. Their popularity has allowed Discovery to negotiate higher affiliate fees with cable companies.
Figure 2. Average affiliate fee per US subscriber
Source: Discovery Communications, Peters MacGregor
Sports channel ESPN is by far the most expensive channel in the cable bundle at almost $8 per month. In contrast, Discovery collects less than a quarter of that, which means Discovery channels are likely to keep their place in lower cost (i.e. skinny) bundles due to the small cost of its endless hours of timeless programming.
Scripps Network takeover
In response to US subscriber losses, Discovery announced a takeover offer in July for Scripps Network, owner of HGTV (Home and Garden Television) and the Food Network. By expanding its range of channels, Discovery hopes to increase its affiliate fees and attract more advertising dollars.
There are also opportunities to cut costs. Unlike competitors, such as HBO, Netflix, and other traditional media companies, Discovery and Scripps produce non-scripted content, such as reality TV, personality driven shows, documentaries, how-to shows, and other variations.
As Discovery and Scripps produce and maintain control of their content (instead of licensing programming rights to others), they can also maintain control over content costs.
Though the deal made financial and operational sense in our view, Discovery shares were dumped as it will initially shelve share buybacks until debt levels are reduced.
At $17.00, near where we started buying, we estimated that the combined entity was trading at six times free cash flow (FCF), or conversely a 17% FCF yield. If increasing international subscribers continue to outweigh losses in the US, then that's a large margin of safety.
To justify the current price of around $22, we estimate international subscriber growth would need to stop and US subscribers would need to fall at 5% per year, which is not what's happening currently.
Under our base case, which doesn't include being a potential takeover target but does include an eventual resumption of share buybacks, the business could be worth $35 or more. In five years if Discovery's debt falls as we expect, the company could be producing enough FCF to buy back over 15% of its shares outstanding each year at current prices.
Only time will tell if our analysis is correct, but Discovery is a good example of the current dichotomy of markets i.e. while the FANG stocks are hogging the headlines and volatility overall is muted, under the surface there are some huge share price movements creating opportunities.
Disclosure: Peters MacGregor Capital Management Limited holds a financial interest in Fairfax India through various mandates where it acts as investment manager.
---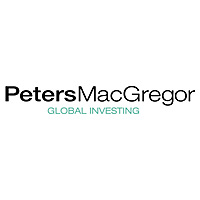 Peters MacGregor Capital Management
Peters MacGregor Capital Management is a value-focused investment manager specialising in global equities. Our clients range from family offices and high net worth investors through to self-managed super funds and financial advisers.
Expertise