The many reasons for caution
---
Over recent months, market sentiment has swung from pure panic in March, bargain hunting and speculation (particular from first-time retail investors) in April and May, to a semblance of normality in June and July.
However, there are many reasons for caution for an equity investor at this juncture. Most pressing is, of course, the re-emergence of COVID-19 in Victoria with the State going into almost complete lock-down. This is clearly negative for the Australian economy as a whole and the risk that such measures spread to other states cannot be ignored. This "second wave" phenomenon also appears to be gathering pace across the globe, with obvious negative implications for global trade.
We are also just about to enter the reporting season for most companies' fiscal 2020-year results. It promises to be a sobering experience and for investors, it will be the first opportunity to see the damage that the past 6 months have wrought on their investee companies. Whilst many investors understand that FY20 has been unusual, to say the least, and are focusing their attention on the prospects for FY21 and beyond, it is more difficult than ever for companies to give any forward-looking guidance. On balance, we feel that managements will err on the side of caution when making comments on the outlook for their businesses. It is likely that guidance statements for FY21 will be either very wide or deferred to a later date, possibly the annual general meeting season in November.
We also expect to see a fresh round of capital raisings associated with results announcements and that may also exert downward pressure on stocks as funds are diverted towards new issues at discounted prices.
On the political front, things are no rosier with what looks like an ever-worsening relationship between China and the USA. The US presidential election in November looms large and it is hard to see a let-up in the anti-Chinese rhetoric in the lead-in.
Of course, all of the above reasons for caution may be completely overshadowed (in the short term at least) should there be an announcement of an approved vaccine against COVID-19. There have never been so many resources poured into a search for a vaccine and in recent weeks we have heard of several promising preliminary results from credible research organisations.
Learn more
The Pengana Australian Equities Fund provides exposure to a high conviction portfolio of listed Australian companies. Stay up to date with all our latest insights by hitting the follow button below. 
The above wire is an extract from our latest monthly update, which you can read in full here
---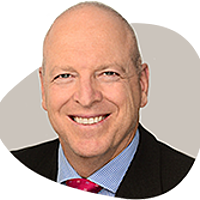 Fund Manager, Pengana Australian Equities Fund
Pengana Capital Group
Rhett is the CIO and Fund Manager of the Pengana Australian Equities Fund, and joined Pengana in October 2007, bringing with him over 18 years of experience as an investment professional at the time.
Expertise