The most attractive global REITs right now
---
The prospect of a new and inviting opportunity is catnip to investors everywhere. After all, newness implies undervaluation, mispricings, a chance to get in on the ground floor. But what makes a prospect truly inviting? 
That's where expertise is demanded - think dispassionate rigorous research, a reliable analytical framework, historical considerations, all that. But then there is a vital qualitative element, too: Experience.

Experience matters, not only from those doing the analysis of a company but in those managing the company, too. Just ask David Kruth, portfolio manager with APN Real Estate Securities, who began in private equity at Yarmouth which was ultimately acquired by Lend Lease, followed by running REIT funds at Goldman Sachs.  David has 25 years of experience identifying great management.
When I was in private equity, it was always real estate was location, location, location. And when I got into the public market real estate, I've learned its location, location management. People matter in everything we do. The service you get anywhere you go, and any business that you do, it's all about the people.
In this wire, and in the video below, Kruth expands on how his team assesses great management, the importance of their having skin in the game, and he names a few key opportunities he sees in REITs right now. 
This transcript has been edited for clarity and length
Is M&A also happening in the REIT sector and where is the strongest demand for these assets coming from?
The short answer is yes. There is $400 billion of undeployed capital sitting on the sidelines from the largest real estate private equity players around the world. Much of it goes to Europe and the US. They are also raising more funds, so that's not going down, it's going up. They have to place that capital somewhere and they're finding opportunities both in private asset portfolios and single assets, but also in public companies.
We think that private capital is paying fair prices for undervalued real estate in the public market. It's not everywhere, but we're seeing that happen and we're actively looking at that as a way to augment the returns of our portfolio.
What is the most attractive in global REITs at the moment
So first of all, I'll start with the United States. In the US we're seeing an incredible improvement in the underlying demand-supply for industrial, as I mentioned before. Onshoring, eCommerce last mile, we have found a small REIT called INDUS Realty Trust, INDT is the ticker, that's based in Connecticut. Interesting about them is that they were not a REIT, they were C-Corp, a traditional corporation that had three lines of business. One of which was industrial development and the other was some other agricultural land business.
They decided that they would sell off the other businesses and take their industrial portfolio and create a new name INDUS, and they went public as that company.
They converted to a REIT about eight, nine months ago. When we saw that happen, we started getting under the hood and realised that they were a small development engine and they had a very good management team and nobody had heard of them. 
So we met with management on Zoom, did all the work and started buying the shares and now it's a top 15 holding of ours. 
They have extremely strong growth ahead of them and only now I'm hearing other long only managers and REITs in the US are just starting to become introduced to them after the stock's been up quite substantially already. That's one.
What is another attractive REIT opportunity?
I'm going to give a big one. I'm big on cell towers. I believe that mobile cell towers, mobile towers as you call them, are perhaps the best piece of real estate on the planet. Why? Well, they are basically simple to build. 
They're on great pieces of land. They have unbelievable amounts of strong tenancy, and they're easy to maintain. And you have a monopoly when you own them because no one else is building them. The largest company in the world that owns them, which has a market cap of 140 billion dollars is a REIT called American Tower, ticker is AMT.
That company has grown its real earnings cashflow 13 to 15% per annum over the past 12 to 15 years. Why? Because globally, they're in the United States, they're in Latin America, they're in Europe and they're in where else? India, soon I would imagine. 
They now have the largest portfolio of cell towers in the world and they get growth three ways. One is they charge you more every time you need more space because you have more mobile usage on your system. 
So you come to them and say, "I need another lease," so to speak. Well, we charge you more. We have CPI increases built into all their leases of three to five per cent, and they build new towers and they build towers at a very profitable return. So this company has low leverage. It has some of the best organic demand drivers in real estate, in the world. Low CapEx and high growth.

How does APN go about assessing the quality of a management team
When I was in private equity, it was always real estate, it was location, location, location. And when I got into the public market real estate, I've learned its location, location management. People matter in everything we do. The service you get anywhere you go, and any business that you do, it's all about the people. 
I've become part demographer, part economist and psychologist over the past 25 years. What you do is you meet these CEOs and CFOs and management teams umpteen times because you see them over and over again. You assess their abilities, by not only how good they are, but how able they are, and also how much stock they own in their company, where they're aligned.

Then you get to go on property tours and see the people below the top, the middle management and see how good they are at leasing, acquisitions development. You see where the rubber meets the road. 
I had done that for a long time. Remember, I came from private equity. I'm not an analyst that says I have no idea what these people do. I've done it for 17 years. 
So I can assess the people because of my background and the rest of it is kind of easy.
Broaden your income horizons
Access a stream of income through an underlying diversified portfolio of thousands of quality commercial real estate assets located across the globe. Find out more.
---
Managed Fund
APN Global REIT Income
Global Property
........
Livewire gives readers access to information and educational content provided by financial services professionals and companies ("Livewire Contributors"). Livewire does not operate under an Australian financial services licence and relies on the exemption available under section 911A(2)(eb) of the Corporations Act 2001 (Cth) in respect of any advice given. Any advice on this site is general in nature and does not take into consideration your objectives, financial situation or needs. Before making a decision please consider these and any relevant Product Disclosure Statement. Livewire has commercial relationships with some Livewire Contributors.
---
Follow Matt Buchanan's wires
---
---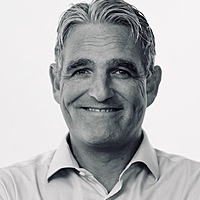 Content Director
Livewire Markets
Matt Buchanan is a former Head of Content at Livewire Markets. Matt is an avid investor and a big fan of the Livewire community, which he first joined in 2017.
Expertise