The New Zealand electricity company with a high and increasing dividend yield
---
New Zealand Company, Contact Energy, produces electricity from their portfolio of generation assets to then sell to end customers. 
New Zealand has a more predictable regulatory environment than Australia and its electricity industry operates free from subsidies. 
The New Zealand government doesn't call for price caps or other regulatory intervention. 
Contact Energy has a PE of 17.8x and a 5.8% dividend yield, offering compelling value. 
Contact Energy is a vertically integrated electricity generator and retailer in New Zealand. In essence, they produce electricity from their portfolio of generation assets and then sell it to end customers such as households and businesses.
From an investment point of view, the New Zealand electricity industry can be considered far more predictable and future-proof than that of most countries and certainly that of Australia.
New Zealand generates approximately 80% of its electricity from renewable sources and in the next decade renewables could provide up to 90% of total electricity. Therefore, New Zealand is already at a level of renewable generation that most nations couldn't even aspire to. Environmental considerations aside, the key advantage for an investor is that this leads to a settled and predictable regulatory environment.
The New Zealand industry operates free from any subsidies and their power prices more accurately reflect the balance between generation capacity and overall demand, which means that there is very little incentive for disruptive behaviour, whether through overbuilding of new generation or overly aggressive competition for retail clients. Instead, the entire industry is incentivised to optimise performance through efficiencies, whether by running their generation fleet better or lowering costs in their retail operations.
Equally, there is broad recognition by politicians that New Zealand's electricity industry is efficient and does not make excessive returns, meaning that, unlike in Australia, there is no call for price caps or other regulatory intervention.
Whilst Contact Energy's share price has performed strongly of late, it still offers good value with a PE of 17.8x for FY19 (lowest in the sector) and a leading dividend yield of 5.8%.
We are invested in Contact Energy for the following reasons:
Dividend yield: After several years of a lower than peer group dividend payout ratio (necessary to reduce debt to an acceptable level), Contact Energy now has one of the highest dividend yields.
Reduced unit costs: An expensive and disruptive systems implementation (SAP) is now behind the company and it is now benefiting from being better able to reduce costs in its retail division than any of its peers.
Portfolio: The company owns a substantial portfolio of physical generation assets that are impossible to replicate.
Balance sheet: Contact Energy has a strong balance sheet, is highly cash-generative and pays a high (and increasing) dividend.
Demand: The company provides an essential service with demand relatively insensitive to economic conditions. It also operates in a stable regulatory environment.
This stock is currently held by the Pengana Australian Equities Income Fund.
---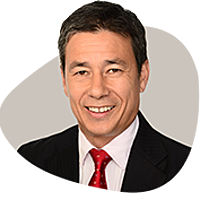 Pengana Australian Equities Income Fund, Co-Fund Manager
Pengana Capital Group
Chris is a Fund Manager for the Australian Equities Income Fund, and Investment Analyst for the Australian Equities Fund, having joined the Pengana Australian Equities team in September 2015.
Expertise