The playing field is finally tilting in favour of small companies
---
Over the past decade, Australian smaller capitalised companies have had to contend with a few unfavourable head winds. Obviously, the COVID pandemic has caused great strain, but arguably the structural impediment that emanated from the global trend towards higher capital requirements for bank lending was just as debilitating. During the aftermath of the Global Financial Crisis (GFC), banking capital ratio calculations increasingly favoured residential mortgages ahead of business lending. This, coupled with a higher expected loss rate from business lending, ensured that lines of credit to small and medium-sized enterprises (SME) were constricted. In Australia, The Royal Commission into Misconduct in the Banking, Superannuation and Financial Services Industry prolonged the ability of SME's to access appropriately priced credit. SME's subsequently experienced a phase of capital conservation and limited capacity to embrace growth initiatives.
It should therefore be of no surprise that the Small Ordinaries Index has underperformed the ASX 100. Over the last 30 years, the total return from the Small Ordinaries has underperformed the ASX 100 by nearly 2%pa. However, over the past decade, the level of underperformance blew out to 4%pa. We believe that companies within the Small Ordinaries Index are now well-positioned to finally outperform. We anticipate that the economic hibernation resulting from the COVID-19 pandemic will most likely prove to be the catalyst that ultimately tilts the playing field in favour of smaller companies.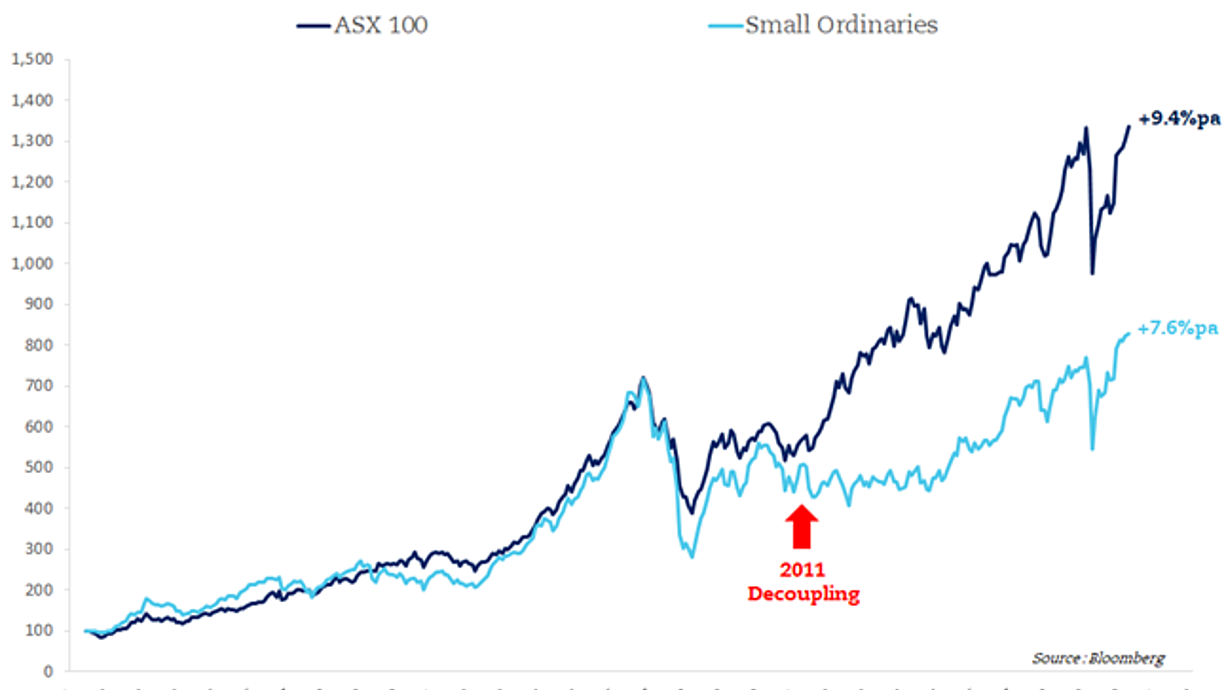 There is little doubt that the COVID-19 pandemic drastically impacted the operating conditions for most businesses. Travel bans and movement restrictions were implemented in March 2020 and the effective shut-down of the Australian economy led to a sharper and more rapid retracement in GDP estimates than what was experienced during the GFC. During the 8 weeks between the end of March 2020 and May 2020, economists reduced their Australian GDP estimates by a staggering 3.4%. Importantly the Australian Government recognised that businesses should not be saddled by debt, rental payments, and other liabilities that would jeopardise their re-emergence from hibernation. As a result, the Government implemented the largest fiscal measures in Australia's history; a $66 billion JobSeeker payment, a $35 billion cash flow boost for SME's and a $130 billion JobKeeper program. This fiscal response helped the Australian economy recover 85% of the pre-COVID level of output. Now that world-wide rollout of vaccines is well underway, we can finally start to consider how the investing backdrop will look once herd immunity approaches critical levels.
To our minds, Australian small companies are in an advantageous position. Prior to COVID, they had been forced to adapt their businesses to a constrained capital environment. Cashflow needed to be scrutinised and prudent capital allocation became a mainstream activity. Then the COVID lock-down necessitated an immediate IT response. Staff working from home required accessibility to workplace mediums and cloud computing was clearly the ideal facilitator. In addition, customers were corralled into digital transactions, and hence payment systems needed to be fit for purpose. We believe that small businesses have quickly come of age and are now very well prepared to compete with larger, less adaptable big businesses. We are of the view that, across several industries, significant levels of market shares will cede to smaller, focused, specialised operators that have embraced the difficult conditions over the past decade.
Having looked at 30 years of data, we are also confident that the probability of small companies outperforming larger peers is improving. We have noticed that during economic recoveries interest rates tend to rise and small companies outperform the leaders. The duration of this phase has generally been 3 years and the level of outperformance has averaged 30%. We believe that as Australia's economic recovery broadens and herd immunity evolves, then a sustained period of outperformance from the Small Ordinaries Index should be expected.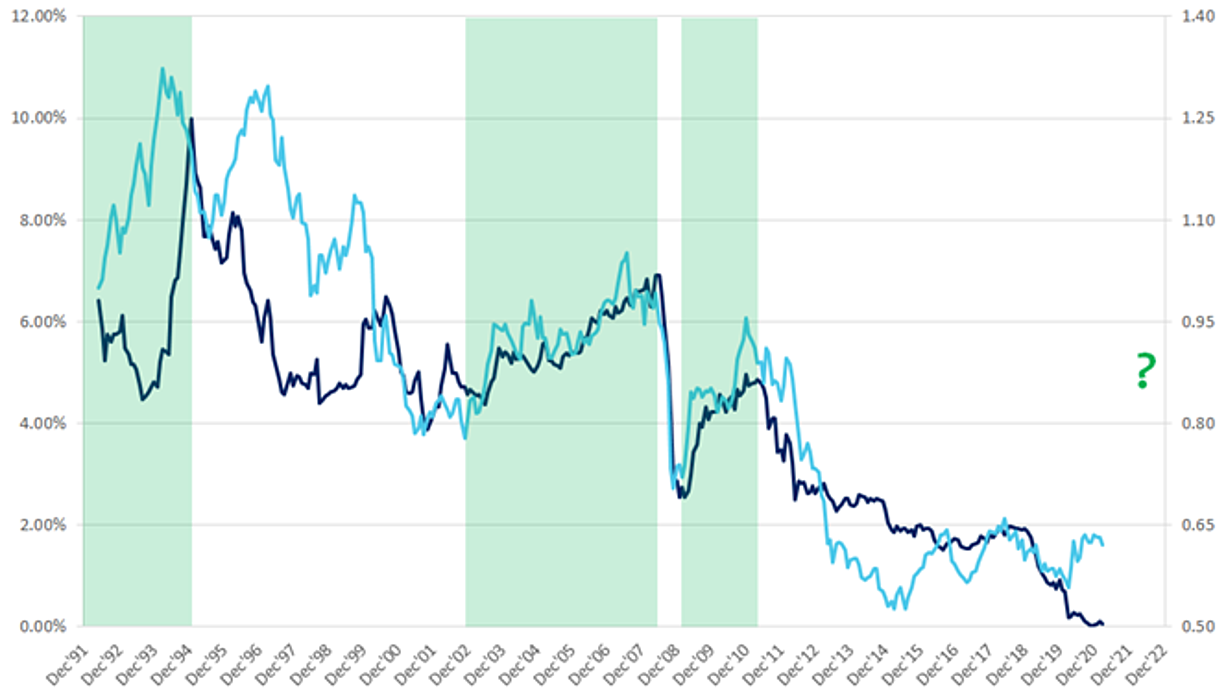 ........
This publication is by a representative of K2 Asset Management Ltd (K2) ABN 95 085 445 094, AFS Licence No. 244 393. Its contents are current to the date of publication only and whilst all care has been taken in its preparation, K2 accepts no liability for errors or omissions. The application of its contents to specific situations (including case studies and projections) will depend upon each particular circumstance. This publication has been prepared without taking into account the objectives or circumstances of any particular individual or entity. This publication is intended for general information only, any opinions contained within this publication are the author's own and should not be considered as advice. The content of this publication is not to be reproduced without permission.
---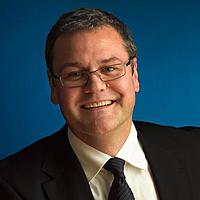 Chief Investment Officer
K2 Asset Management
David is the CIO for the K2 investment funds. In conjunction with his responsibilities as CIO, David dedicates his time managing an allocation of the Australian and Asian equity strategies.
Expertise