The Rising Global Diabetes Epidemic- why a Denmark-based pharmaceutical company is poised for growth.
---
On Marsico Capital Management's trip to Australia in March, Portfolio Managers Tom Marsico and Brandon Geisler highlighted how the firm's investment process looks to macro trends which serve as a tailwind to inform its fundamental "bottom up" work in finding high quality growth companies for Marsico Capital's Global Growth portfolio (recently announced as US Institutional Investor's Global Equity Growth Fund of the year). One such example revolves around the demographic trends associated with the growing global diabetes epidemic. Rising obesity rates are one of the reasons diabetes rates continue to rise. In the following pages we want to share why we believe this epidemic will continue to worsen and why Denmark-based pharmaceutical company Novo Nordisk is poised for growth. (VIEW LINK)
---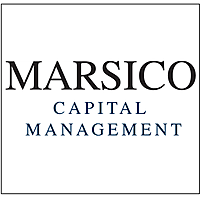 Marsico Capital Global Investment insights
Marsico Capital Management, LLC ("MCM") is a Denver, Colorado-based, SEC-registered, investment management firm, Founded by Thomas F. Marsico in 1997. MCM are concentrated growth equity investors where investment ideas most often come from an...
Expertise
No areas of expertise