The Sandfire Spanish Acquisition
---
It's Tempranillo all round, as El Simich solves miner's big problema with purchase of long-life copper asset on attractive terms.

Sandfire (SFR) has had a problem ever since an exploration hole in May 2009 overseen by a young geologist, Margaret Hawke, hit bonanza copper grades in WA's Bryah Basin.
It was nice problem to have as the near 6% copper hit, along with good gold values, at the DeGrussa prospect always meant the find would be developed quick smart.
And it was, with first production in 2013, and the nearby Monty deposit discovery in 2015 chiming in with its high-grade feed from 2019.
In all, DeGrussa/Monty has been good for more than $2.5 billion in cumulative cashflow since first production.
If only all metals mines were so rich.
But back to Sandfire's problem. For as rich it has been, DeGrussa./Monty, somewhat cruelly, came with a relatively short mine life.
The deposits will be pretty much mined out by the third quarter of FY2023.
While hope remains that there is another DeGrussa or Monty out there in the Bryah, Sandfire has long been faced with the prospect of its flagship operation coming to an abrupt end.
And given DeGrussa/Monty was good for 72,000t of copper and 40,000ozs of gold in FY2021 – which generated $480m in free cashflow- the looming end to the operation was shaping up as an alarming event.
Sandfire has been busy sourcing new projects to replace DeGrussa/Monty.
The replacement projects – including a planned 60,000tpa of copper from a project in Botswana, and an eventual 23,000tpa from Montana in the US – are being readied to fill the looming loss of DeGrussa/Monty production.
But until the full potential of Botswana and Montana projects are realised, they fall short of the cashflow generating capacity Sandfire has enjoyed at DeGrussa/Monty, and their production does not arrive in time to offset the end of DeGrussa/Monty production .
The other option for Sandfire to fill the production gap has been to buy production in the here and now. But having been spoilt by the riches from DeGrussa/Sandfire, it was a question of what to buy.
Given the returns benchmark set by DeGrussa/Monty, most acquisitions would represent a dilution in the quality of the asset base.
And having to handover cash to secure a new operating asset is always going to be more expensive than coming up with a new development option with the drill bit.
So it has been challenging times for Sandfire on the corporate front, something reflected in the discount the stock has traded at in recent times to OZ Minerals (OZL), the company with which Sandfire competes with for investor attention in the ASX copper space.
MATSA
Having said all that, Karl Simich and the rest of the team at Sandfire have come up with a solution to the production gap problem in a big way.
It's the transformational $A2.57 billion acquisition of the MATSA mining complex in Spain, in the southwest of the Iberian peninsula.
The acquisition from the privately-held trading group Trafigura, and the UAE's sovereign wealth fund Mubadala, not only transforms Sandfire, it transforms the shape and optionality of investor choice on the ASX for base metals exposure.
Nestled amongst eucalypts and orange groves about 130km from Seville, MATSA is a modern day continuation of a copper-lead-zinc production history on the colossal Iberian pyrite belt (IPB) that dates back more than 3,000 years.
The IPB is where Rio Tinto got its start as a copper producer in the 1860s from deposits along the Red River which flows down to the port at Huelva which is where MATSA concentrates head off to smelters in Europe and China.
Sandfire has been stalking MATSA for four and a half years, given it an edge in the competitive process kicked off in recent times by the Trafigura/Mubadala combo.
Mid-tier miners likeSouth32, Canada's Hudbay, and Mexico's Grupo Mexico, have all be named in reports in recent months on the competitive process, making the fact that Sandfire has secured MATSA for a price that is twice its undisturbed market cap a remarkable achievement.
The early reaction form analysts naturally enough was that having won a competitive process, Sandfire must be paying too much.
Sandfire obviously doesn't see things that way. It points to background information it had on MATSA from its 4.5 years of stalking, and its ability to move quickly by securing the deal with an initial $US100m deposit as factors which gave it the edge.
Its flexibility came through in the support for the financing package - $A897m from an underwritten debt facility secured by MATSA, $A1,248m from an underwritten equity raising, $A297m from existing cash reserves, and the drawdown of $A200m debt facility.
From its three underground mines, MATSA produces 100,000-120,000t of copper equivalent (copper accounts for 60-70% of revenue) from a 4.7mtpa processing plant and at a cash cost after by-product metals of US40-60c/lb copper equivalent.
More to the point, the acquisition price implies an acquisition multiple of 4.8x MATSA's bushfire and COVID-impacted FY2021 EBITDA of $US387m compared with the 6-8x MATSA's global peers attract on average.
A 4.8x multiple for an operation with Tier 1 credentials is as good as it gets in the copper space, remembering that it is metal that most have bumping along at its current elevated pricing of $US4.20/lb for a couple of years before taking off in response to structural supply deficits caused by the world's decarbonisation and electrification efforts.
From an ASX perspective, Sandfire's copper (equivalent) production shoots from 72,000tpa to 182,000tpa in FY2022, taking it past OZ Minerals at 173,000t. So the discount in Sandfire's pre-MATSA share price should be unwound on conclusion of the deal.
Importantly for a company dogged for years by a looming production gap, MATSA comes with a 12-year resource life (six years from ore reserves), with a clear pathway to a multi-decade life from the conversion of additional resources to reserves.
A low-cost expansion plan to a processing rate of 5mtpa has already been worked on by the MATSA joint venture and Sandfire will be looking to bank further upside from for more of the VMS-style deposits in the region, and a tweaking of the mining method to capture more of the high-grade material.
Deals like MATSA don't come along very often. That Sandfire has been able to secure the operation against a backdrop of the "hot" copper market, and against some stiff competition and at a price that Simich says represents fair value, is worth celebrating.
It seems el problema is a thing of the past. 
Never miss an insight
Enjoy this wire? Hit the 'like' button to let us know. Stay up to date with my content by hitting the 'follow' button below and you'll be notified every time I post a wire. Not already a Livewire member? Sign up today to get free access to investment ideas and strategies from Australia's leading investors.
---
Why you can't miss Livewire's Income Series:

Livewire's 2021 Income Series gives investors best in class education and premium content to build a bulletproof income portfolio.
Click here to view the dedicated website, which will include:
The list of income focused ETFs, LICs and funds.
Detailed fund profile pages, with data powered by Morningstar.
Exclusive interviews with leading fund managers.
Videos and articles to help you perfect your income strategy.
---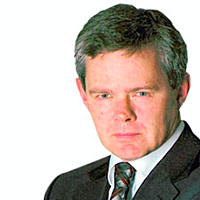 Principal
Independent Journalist
One of Australia's leading business journalists, Barry FitzGerald, highlights the issues, opportunities and challenges for small and mid-cap resources stocks, and most recently penned his column for The Australian newspaper.
Expertise