The Summer Series is coming
---
To help you start the new year on the right foot our content team have worked with our contributors to compose the 2018 Summer Series. Starting from the 27th of December and running through to Australia Day you'll get access to an exclusive content series including:
2018 asset class outlook articles from some of the top-performing fund managers
Educational insights to help shape your investment strategy
Handpicked collections of the top performing articles from 2017
Exclusive podcasts and videos produced by the team at Livewire Markets
2018 Predictions and Top Picks
Wow! We've been blown away by the response to our annual 'Predictions and Top Picks' survey. With over 2,400 responses so far, it's now the most extensive investor survey in Australia. It is open until the 31st of December, so if you haven't participated already, you can do so via this link.
A year of growth – thank you!
Well, that's it for Trending on Livewire for 2017. Our daily note wouldn't exist without our valued readers and the dedicated contributors who share their views on a regular basis. 
It's been a big year for us with a growing team and a rapidly expanding contributor base. We also commenced some exciting new partnerships with Google News, The Australian Financial Review, and Bloomberg that are helping Livewire to reach ~ 95,000 users. That's 188% growth for the calendar year and a far cry from the 96 people who were sent our very first email four years ago.
Thank you, and we're grateful for your ongoing support.
Have a cracking festive season!
The Livewire Team
---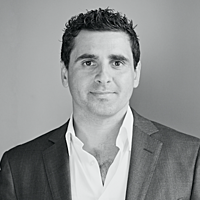 Co Founder
Livewire Markets
Livewire is Australia's #1 website for expert investment analysis. We work with leading investment professionals to deliver curated content that helps investors make confident and informed decisions. Safe investing and thanks for reading Livewire.
Expertise