The value rally has further to go
---
The rally in value stocks has faltered after hawkish comments from the Federal Reserve (Fed) about the pace of interest rate hikes. But prospects for US economic growth remain strong and we think there is still opportunity within the value-oriented part of the market.
After years of lagging growth stocks, US value stocks started to stage a comeback last autumn. These undervalued companies are more sensitive to economic conditions and began to rally after successful vaccine trials paved the way for the end of lockdown restrictions in the US. Assisted by steeper US Treasury yield curves and buoyant commodity prices, the so-called reflation trade picked up steam and caused value stocks to outperform growth stocks for the first time in several years.
But value stocks hit a bump in the road last month. The Fed struck a more hawkish note at its Federal Open Market Committee meeting on 16 June, signaling that it expected to raise interest rates a year earlier than it had previously anticipated. This dampened the outlook for a strong, sustained recovery and pushed investors back towards growth and stay-at-home companies, which are deemed more resilient during periods of uncertainty and low growth.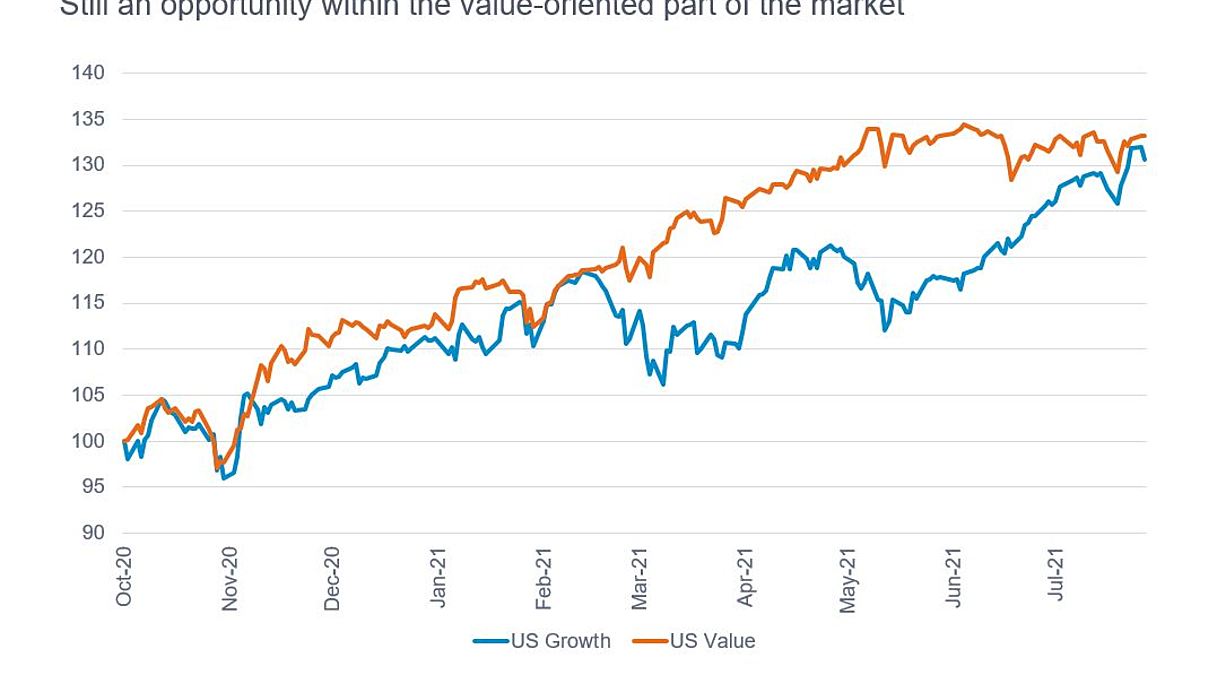 A stronger economy should support value stocks
It's not all bad news for value stocks. Although interest rates could rise earlier than many investors anticipated, any increases are likely to be incremental. And while we are past peak growth rates, there should still be a robust economic expansion in the US this year which should support cyclically sensitive value companies.
Recent earnings results have also been strong, indicating that company profit margins are healthy and not yet affected by rising costs. Analysis from our bottom-up research platform also shows that the US has recorded the largest number of ratings upgrades of any country this year, particularly in the financials sector which is dominated by value stocks.
The US will likely pass a healthy infrastructure spending package later this year, supporting economic growth and commodity prices. As the market digests this, it will likely reassess. While stock markets have been volatile in response to concerns about the Delta variant, the swift vaccine rollout across the US should prevent a major surge in cases. All this means the rally in value stocks is likely to have further to go.
........
This document is issued by FIL Responsible Entity (Australia) Limited ABN 33 148 059 009, AFSL No. 409340 ("Fidelity Australia"). Fidelity Australia is a member of the FIL Limited group of companies commonly known as Fidelity International. Prior to making an investment decision retail investors should seek advice from their financial adviser.
---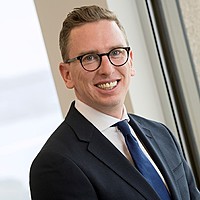 Head of Investment Strategy - Firetrail S3 Global Opportunities Fund
Firetrail Investments
Anthony Doyle is Head of Investment Strategy for the Firetrail S3 Global Opportunities Fund. His primary responsibilities include fundamental idea generation, portfolio analysis, and economic insights including currency and macroeconomic risk...
Expertise