There may be trouble ahead…
---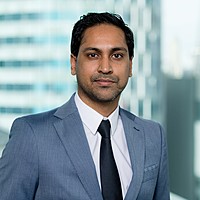 Raf Choudhury
State Street Global Advisors
But while there's moonlight and music, and love and romance, let's face the music and dance… That's kind of how it feels at the moment as we head into the later part of the year. COVID-19 has been the main concern this year and I've already covered the impact a second wave could have in my previous notes. From a market perspective, it really has been a case of looking at the risks square in the face and navigating them as best we can.
However as we traverse the second half of the year there are new forms of risk ahead. Coronavirus and the impact of subsequent waves is still front of mind, but elections are nearing and creating increased uncertainty. The US elections at the start of November provide the likeliest source of increased volatility. The worst case scenario from a markets perspective would be for a contested outcome, likely if the votes show a narrow loss for Trump. He has already made comments about the election being rigged and a close call would only spur him on. That could leave the US in a temporary state of limbo. At the moment the market is expecting a democratic win. However, odds of a democratic sweep have retreated slightly over the past month and we also expect polls to tighten further. Campaigning will soon accelerate as we enter debate season and the policies of both parties will be more closely scrutinised. 
If the last US election taught us anything, it's that anything can happen.
However the US election is not the only risk we face. At the end of August, Prime Minister Abe of Japan surprised markets with his resignation announcement due to ongoing health reasons. There was some conjecture that he was ill as he had only just returned to work after a three-day summer break that included a hospital visit but his resignation was unexpected. With his announcement the Nikkei 225 Index sold off by over 2% before recovering a third of those losses. Again the market is pricing in uncertainty. This is uncertainty surrounding who the next Prime Minister will be as well as around the long term future of "Abe-nomics".
And while the US and Japan face election uncertainty, Europe is still dealing with the fallout from Brexit. The UK and EU have until December 31, 2020 to negotiate economic and trade deals and despite the onslaught of coronavirus, extensions beyond this date have been ruled out. Tensions between the UK and Europe seem to be increasing as they try and negotiate a deal including customs rules which have been the latest topic to create angst. Talks now seem in jeopardy with the EU preparing itself in the event of a no-deal scenario to trade with the UK on World Trade Organisation terms.
As can be seen, there are plenty of events all around the world to contend with. Plenty of sources of uncertainty for markets to deal with. And plenty of risks we face and have to navigate.
Every portfolio needs a solid foundation.

The evolving market backdrop creates plenty of opportunities and challenges for investors. Stay up to date and informed with my latest insights by clicking the follow button below. 
Never miss an update
Enjoy this wire? Hit the 'like' button to let us know. Stay up to date with my current content by
following me
below and you'll be notified every time I post a wire
Welcome to Livewire, Australia's most trusted source of investment insights and analysis.
---
To continue reading this wire and get unlimited access to Livewire, join for free now and become a more informed and confident investor.
---
---
........
Important Risk Disclosures State Street Global Advisors, Australia, Limited (AFSL Number 238276, ABN 42 003 914 225) ("SSGA Australia"). Registered office: Level 14, 420 George Street, Sydney, NSW 2000, Australia · Telephone: +612 9240-7600 · Web: www.ssga.com. The views expressed in this material are the views of Raf Choudhury through the period 20 July 2020 and are subject to change based on market and other conditions. This document contains certain statements that may be deemed forward-looking statements. Please note that any such statements are not guarantees of any future performance and actual results or developments may differ materially from those projected. The trademarks and service marks referenced herein are the property of their respective owners. Third party data providers make no warranties or representations of any kind relating to the accuracy, completeness or timeliness of the data and have no liability for damages of any kind relating to the use of such data. Investing involves risk including the risk of loss of principal. All the index performance results referred to are provided exclusively for comparison purposes only. It should not be assumed that they represent the performance of any particular investment. Equity securities may fluctuate in value in response to the activities of individual companies and general market and economic conditions. Bonds generally present less short-term risk and volatility than stocks, but contain interest rate risk (as interest rates raise, bond prices usually fall); issuer default risk; issuer credit risk; liquidity risk; and inflation risk. These effects are usually pronounced for longer-term securities. Any fixed income security sold or redeemed prior to maturity may be subject to a substantial gain or loss. Investing in foreign domiciled securities may involve risk of capital loss from unfavorable fluctuation in currency values, withholding taxes, from differences in generally accepted accounting principles or from economic or political instability in other nations. Investments in emerging or developing markets may be more volatile and less liquid than investing in developed markets and may involve exposure to economic structures that are generally less diverse and mature and to political systems which have less stability than those of more developed countries. This material is general information only and does not take into account your individual objectives, financial situation or needs and you should consider whether it is appropriate for you. Investing involves risk including the risk of loss of principal There is no representation or warranty as to the currency or accuracy of this material, and SSGA Australia shall have no liability for decisions based on such information. The whole or any part of this work may not be reproduced, copied or transmitted or any of its contents disclosed to third parties without SSGA Australia's express written consent. © 2020 State Street Corporation — All Rights Reserved.
---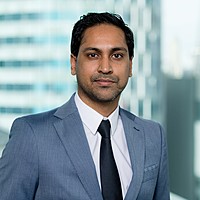 State Street Global Advisors
Expertise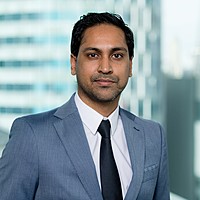 State Street Global Advisors
Expertise