This decade has been kind to most investors
---
There are less than three months to go until the end of the decade. Financial markets have had their fair share of economic and political events to deal with, including the European debt crisis, the election of President Trump, the Brexit referendum, and rising trade tensions. The largest central banks have by-and-large pursued "unconventional" monetary policy to support their economies, leading to "unconventional" phenomena like negative yielding debt.
Despite the ever-present uncertainty that prevails in markets, investors across a large number of asset classes have enjoyed good returns over the past decade. US equities have been the standout performer, followed by global equities. For Australian investors, long-duration government bonds have generated a 137% total return, while BBB rated Australian corporate bonds have generated a 122% total return. Fixed income assets have been boosted by the RBA cutting the cash rate from a high of 4.75% in 2011 to only 0.75% today. 
Australian equities have also performed well, generating a 112% total return up until the end of September. Relative to other asset classes, Australian house prices have lagged, rising by only 39% to the end of June, while the Australian dollar has fallen by around 20% as commodity prices declined from their decade highs in 2011.
As we reach the end of the decade, investors are increasingly becoming concerned about the outlook for global growth, and whether policymakers have enough firepower left to prevent a recession. Pressure is increasingly growing on governments to pull fiscal levers in order to boost their economies and future productivity. If fiscal levers are pulled, it could have far reaching consequences across asset classes and regions, including the return of inflation, a weaker US dollar and a resurgence in emerging markets. 
For now, the economy is bending, not breaking. In this environment we suggest portfolios are tilted towards safety but remain exposed to risk assets. That means a quality bias in equities, whilst favouring US government bonds for protection in market sell-offs.
Want more charts?
Get notified of my latest chart of the week post on Livewire by hitting the 'follow' button below. 
---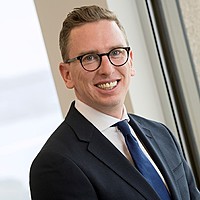 Head of Investment Strategy - Firetrail S3 Global Opportunities Fund
Firetrail Investments
Anthony Doyle is Head of Investment Strategy for the Firetrail S3 Global Opportunities Fund. His primary responsibilities include fundamental idea generation, portfolio analysis, and economic insights including currency and macroeconomic risk...
Expertise