Thought fixed income was all the same? Think again
---
In a world where official rates are moving, or about to move  up, some have the mistaken idea that all fixed income assets will provide declining return.

But as Andrew Lockhart from Metrics Credit Partners explains, this assumption is somewhat misguided.
Metrics provides non-bank loans with short durations and floating rates. At the end of the day, this results in total returns that rise as central banks tighten. 
"Floating rates and private debt provide a hedge against that inflationary pressure," says Lockhart. 
Watch or read below to find out how Metrics matches the risk profiles of its loans to the needs of investors.  
Key takeaways
Interest rate and inflation hedge
Fixed rate investments provide less return as rates rise. Floating rate loans, on the other hand, provide greater total return that's in line with increasing rates. And it's these floating rate loans that Metrics Credit Partners mostly provides. 
The result is an investment that provides a hedge against inflation. 
These loans are then packaged into investment products that meet investor needs. 
Private debt isn't a one size fits all, nor should it be
"There are investors that as a result of interest rates reducing are looking for a more conservative option, and they flow into our MXT vehicle or they go into our diversified fund or secured private debt fund," says Lockhart. 
"We also have investors that want industry exposure, so we offer a real estate lending fund where investors get the benefit of the income that is being generated from our activities where we lend to commercial real estate participants."
Looking for an alternative source of consistent income?
Metrics Credit Partners is a leading Australian non-bank corporate lender and alternative asset manager. Metrics seeks to provide regular and consistent income to investors through its portfolios of directly originated loans to Australian companies. Metrics' team manage in excess of $10bn in funds from retail and institutional investors.
Visit our website or use the 'contact' button below for more information. 

Managed Fund
Metrics Direct Income Fund
Australian Fixed Income

LIT
Metrics Income Opportunities Trust
Australian Fixed Income

LIT
Metrics Master Income Trust
Australian Fixed Income
---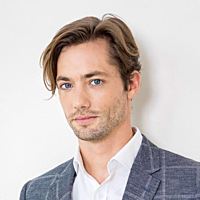 Content Editor
Livewire Markets
David is a content editor at Livewire Markets. He currently hosts The Rules of Investing, a half our podcast where he sits down with leading experts across equities, fixed income and macro.
Expertise