Three reasons new car sales are set to take off
---
We spend a great deal of time analysing data and few charts have created more debate in the Firetrail office over the past several years than that of new car sales. On one side of the debate, we had the 'millennial' view. A shift in consumer expenditure from tangible goods to experiences combined with a rise in the sharing economy will see a structural decline in new car sales and recent trends are an indication of this. On the other side, the Howard Marks inspired 'everything is cyclical' view. That is, the data represents a slowdown caused by consumer confidence and a range of other factors, and it will bounce back. 
Few markets have been tougher than automotive sales
By any measure, the past few years have been tough ones for automotive dealers. While we eagerly anticipated a turnaround, the data just kept disappointing. Meeting after meeting with industry contacts and listed companies continued to suggest forward-looking pressure on volumes as well as declining margins. Delving into some headline numbers - November new car sales of 81,220 vehicles represented the 31st consecutive month of YoY declines and 2020 sales of 917k units was a 17-year low!

Things are looking up
November and December new car sales bucked the 3-year trend displaying 12.4% and 13.5% year-on-year (YoY) growth, respectively. Over the long term, pre-2020, new car sales growth of ~2.2% pa has run ahead of driving age population growth of ~1.4%. In determining our 3-year view, we believe new car sales per driving age capita is the most relevant metric. On this measure (Fig 4) it can be seen that the 2020 number of 1 new car sold for every ~21 people of driving age is the lowest since the data series began. If we assume a return to the long-run average of 1 new car for every ~17 people of driving age in CY21 this would represent new car sales of ~1.14m units, ~25% growth on CY20!
Why the turn? 
There is no clear answer and as to what is causing recent strength in new car sales and as with many macro data points, the water is muddied between correlation and causation. We hypothesise that the following 3 factors have had a significant impact: 
1. Increasing consumer confidence & wealth effect. There is a strong correlation between consumer confidence and wealth measures such as house prices with new car sales. While this is not yet reflected in Figure 6, both measures have rebounded strongly in recent months. 
2. Holidaying at home. Pre COVID, Australians spent some ~A$5bn per month offshore. Even if a small part of this budget is allocated toward upgrading or purchasing a vehicle this would see a substantial tailwind in new car volumes. Domestic travel also lends itself to motor vehicle purchases. As an example, Toyota Landcruiser and Nissan Patrol 4WD sales were up 128% YoY and 98% YoY respectively, in December. 
3. Aversion to public transport. Due to health concerns many consumers are avoiding public transport and relying on private motor vehicles. In Sydney, the train and bus networks are running at 55% and 50% of capacity, respectively, while road traffic has returned to, and in some instances is exceeding pre-COVID levels. 
The reality on the ground is far better than the data
Recent conversations with industry participants highlight that underlying sales on the ground are even stronger than recent data points suggest. That is, after adjusting for new orders (headline data only tracks registrations) and ongoing weakness in Victoria. Many dealers expect inventory, not consumer demand, to be the limiting factor of new car sales in CY21. Consensus expectations of underlying revenue growth for the two listed dealers are in the order of ~5% which we view as conservative. 
Margins and volumes move together 
While a normalisation in revenue is positive for the sector, margins are even more so. Gross profit margins of automotive dealers are slim (~A$2k per vehicle) and have undergone substantial erosion over the past several years as volumes have declined and dealers were forced to compete on price to move stock. The sharp upswing in demand coupled with limited stock has seen gross profit margins expand by up to 50% for certain vehicles. For companies such as ASX listed Autosports Group, we estimate that every 100bps increase in GP margin increases profit by ~40%! 
When the ducks are quacking... 
Private equity has been active in the car dealership space over the past several years – interestingly, in late December, we saw East Coast car dealership business Peter Warren flag an intention to IPO in the first half of 2021. The cynic in us says that 2021 will not be a year of depressed earnings for the sector. Our preferred exposure is Autosports Group (ASG). ASG is an East-Coast-focused luxury and prestige car dealer and is our preferred exposure for the small company fund. Since the IPO in 2016, ASG has faced challenging market conditions as highlighted above. During this time management have consistently outperformed the market by gaining market share and have executed on growth strategies to grow and diversify the business. We believe that the market is underestimating the underlying earnings potential of the business on a 3-year view as well as the leverage in short term earnings. From a valuation perspective, ASG is trading on just ~9x 12m forward earnings compared to peer A.P. Eagers on 21x and the Small Ordinaries Industrials Index on 23.4x.
Discover new investment insights
Every month, myself and the Firetrail Investments team provide insightful commentary on the stock market and our best ideas. Make sure to hit the 'FOLLOW' button below to get our updates.
---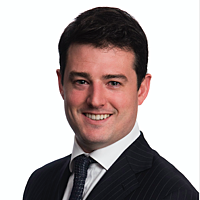 Portfolio Manager
Firetrail Investments
Matthew is a Portfolio Manager at Firetrail Investments for the Firetrail Absolute Return Fund. Matthew's primary sector responsibility is Australian and Global Small Companies. 9+ years relevant industry experience.
Expertise