Three speculative investments that could have legs
---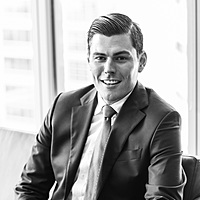 Nicholas Forsyth
Market Matters
FirstWave Cloud Technology (FCT) 50c
FirstWave has a market capitalisation of ~$60m – so it's small, however, it's pipeline of growth looks substantial. Where in the past, corporations would run applications or programs from software downloaded onto a physical computer or server in their building, cloud computing allows access to the same kinds of applications through the internet. For instance, if you update Facebook, you're using the cloud, checking your bank balance, you're in the cloud again. In short, most businesses are starting to use cloud computing, and the scope of usage is expanding dramatically. It's easier to be in the cloud because it's more flexible, it's typically cheaper, allows for remote access to applications, more collaboration, automatic updates and the list goes on. One of the main concerns, however, comes from security. How do businesses ensure the data, the application, the IP stored in the cloud is safe? They need a cloud based security solution, and this is what FCT has. For a business like FCT however, the biggest hurdle, once the solution is developed is selling it.
FCT's solution was developed in partnership with Telstra Research Laboratories and this, in turn, has meant that FirstWave has been able to integrate its security application into the Telstra Network. This partnership generates revenue now, however, is expected to generate significantly more into the future as the Telstra sales force is incentivised to roll out Telstra's cloud applications. FCTs security solution is embedded in these applications, and they earn a fee per user. Yesterday, FCT announced strong revenue growth from this partnership with the company well ahead of milestones they articulated to us when we met.
This is a small growth company; that is on track to be cash flow positive towards the end of this financial year – if not sooner. We can buy FCT ~50c with stops under 44c.
FirstWave Cloud Technology (FCT) daily chart
Cynata Therapies (CYP) 45c
Cynata has a market capitalisation of ~$32m and is a small cap stem cell company operating in the highly risky, highly speculative and at times highly rewarding biotech sector. The platform they have developed is a very complex one, and the detail can be quite labour some, so we'll do our best to simplify it for us all! Stem Cells have a wide variety of medical applications, and many researchers believe they will dramatically change the future of medicine. They are currently being used to treat more than 80 diseases and are being studied in clinical trials as treatments for countless other conditions. The main issue around Stem Cells is the ability to produce them on a significant scale given stem cells are harvested from a donor, typically from their bone marrow then reproduced.
CYP has developed a platform for manufacturing stem cells that don't lose potency with expansion over successive generations and are infinitely expandable. FijiFilm, which is no longer a photo company, but one that invests a lot in up and coming medical treatments this week signed a non-binding agreement with CYP. The term sheet anticipates that, under a definitive agreement, Cynata will grant FUJIFILM various options to distribute their Stem Cell platform. In short, this is validation of CYP's platform, with Fuji set to acquire Cynata shares to the value of US$3 million at a 35% premium to the six-month VWAP as at 2 September 2016 – so, somewhere around the 50c mark. This is validation of what CYP has, and it should provide support for the share price over the coming months.
We can buy CYP ~$45c with stops under 40c
Cynata Therapies  (CYP) Daily Chart
Citadel Group (CGL) $5.30
Citadel has a market capitalisation of ~$250m, so is larger than the two companies covered above. It's also a technology company, high value, however, they target a more complex / high-value market than FCT otherwise would. It's all about managing knowledge in very complex, secure  environments using technology. The Department of Defence uses them, as do other Government agencies. The Prime Minister visiting Afghanistan requiring a secure line into a G20 summit for example would use them. Highly complex tasks that require a bespoke solution is the market CGL operates within, and they do it well.
Along with the tech side of the business which generates around 75% of their earnings, they also have an education business which only accounts for about 5% of their earnings, but is still reasonably important. The company is profitable and tradeson 18x earnings, however on a cash adjusted basis this number drops to 15 times. The company is likely to have double digit earnings growth for each of the next 3 years and is on a multiple, lower than that of the ASX 200 – which has very little growth. The downside to this stock is it's very tightly held with management owning the bulk of the shares, which means liquidity is now. We can buy around ~$5.30 with stops under $5.00
Citadel Group (CGL) Daily Chart
Summary
•             Three smaller, interesting growth stocks that can be purchased around current levels
•             Importantly, these are higher risk investments and should be considered within that context
•             Liquidity in CGL can be limiting on entry as well as potentially on exit
The Weekend Report on Sunday will feature our bigger picture views, including our exposures to Banks & Energy stocks
Livewire readers can join Market Matters for 14 days' free Platinum level access and receive The Weekend Report. Register here:  (VIEW LINK)
---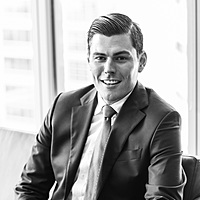 Market Matters is an online investment and share trading advisory service designed for those that want to take their wealth further. We specialise in advice for active share market investors, including those new to the markets or those with a Self...
Expertise
No areas of expertise