Time to take on the crowded trades…the great squeeze is coming!
---
Local market was pushed into positive territory by predominantly global passive money on a low turnover day. Local fund managers were nowhere to be seen and the turnovers were mainly at the open, close and at lunch when Asian markets opened. Heavy lifting was done by the banks on the day as reflation keeps powering while Tech and Industrials were the best sectors. Utilities and Miners were the negative sectors of the day. Overnight US had slightly better economic data and solid corporate update from big techs. Year after the pandemic, US economy is still way behind and needs constant stimulus boost to stay afloat like in Australia. All the corporate profits in business facing local economy are predominantly tax payer funded profits.
RBA is still stuck in denial about the reality of the recovery and the effect of the monetary policies were predominantly targeting asset prices. RBA may dismiss cryptocurrencies but they exist because of the mistakes of the central banks. Dogecoin is the epitome of Central Bank failure to manage the overall economy and value of money. The asset markets are drowning in cheap money with no growth. Crazy ponzi schemes are coming out in the open at global level due to the lack of normality in the economy. If you are too big to fail, Central Banks or government will bail you out. It's the new finance/tech model. Fake it till you get big enough and then someone will bail you out. Banks broke every layer of regulation and the management and the board barely lost a beat. Since it worked before and it can work again. Now the average punters are creating their own groups and taking on the system. It is ironical that the retail punters have become so big in some of these scenarios that they will get bailed out. Some of the big short squeezes in the US could bring down some of the platforms and create massive counterparty risk. But the retail punter need not worry as the big players on the other side of the trade will force a bailout to solve the problem.
All of these bailouts and handouts come at a cost. It is returns from savers, retirees and investors that are being stolen into the future to bailout bad investments. RBA suggests 30bps reduction in yields after QE 2.0 but that is with rates at 10bps. But this is just the beginning… expect QE 3.0 before the election… and then QE 4.0 and QE 5.0 etc etc. There is no reform or growth plan for Australia and the world is evolving and the only part we play in that evolution is that we dig things out of the ground. There is no competitive advantage or margin in this outlook. China is already preparing alternative sources. Retirement plans in Australia have been broken. Reflation with no reform will deliver low real returns for years to come. Western economies are stuck in endless money printing and currency debasement trap. We are in the era where Socialism for the select few and Capitalism for the rest is being spun as economic policy reform. Breaking borrowing standards to create bigger bubbles are being sold as the way forward. It has never worked before and it won't this time. But when it all blows up, the banks and the corporates will be bailed out by the government and RBA using tax payers money. There is no risk to the corporates and it makes no sense to take any risk. The less they do, the more bailout they get. But someone has to pay the piper and the bill is getting bigger by the day. Reflation is the kryptonite to fake economic policies and asset bubbles. Path to limiting reflation will drive currency debasement and more reflation. They are not even trying to solve the economic problem but allowing the top end of town to fillet the countries budget while the music is playing. Economic structural problems will be met with repeat of more failed policies to buy as much time as possible. The concept of cryptocurrency existing is all the proof that you need that the system is broken.
On the positive side, everything is a zero-sum game. There will always be winners and losers. The next decade will not be anything like the last decade. It is going to get tough to get the past returns in the future but you need to have higher risk tolerance and better risk management. Most will miss the big cycles but a few will take advantage. We may be at the start of the new cycle…time to take on the crowded trades…the great squeeze is coming!!!
Let us look at a few signals…
US S&P 500 Index trend if following the same path as last year…elevated risk ahead?
US Volatility Index hits post pandemic low level…elevated risk ahead?
US 10 year bond yields continue to rise despite stimulus and pandemic issues…reflation taking over?
AUDUSD is breaking down due to USD getting shoved up by EUR breaking down and Iron Ore falling…not RBA's QE 2.0…expect 3.0 before election…risk off?
Comments on US market last close > US market up on better factory and job market data. All the indices were pushed up into the close. EUR continues to break down and USD getting shoved higher. BOE talking up negative rates. Bond yields are ripping higher on reflation. Rising USD hitting metals of all kind while oil holding up on supply cuts. RUSSELL lead the pack with reflation driving growth to value rotation. Banks and Tech lead the sectors. New administration backing stimulus bill, student debt write off and more to come. Market reacting to bond yields but ignoring what's driving it...expect inflation to pick up hard. VIX has fallen to the bottom of recent range while financial stress is starting to tighten. Seasonal weakness starts next week or two.
Remain nimble, contrarian and cautiously pragmatic with elevated global macro risks!!! Buckle up...it's going to get bumpy!!!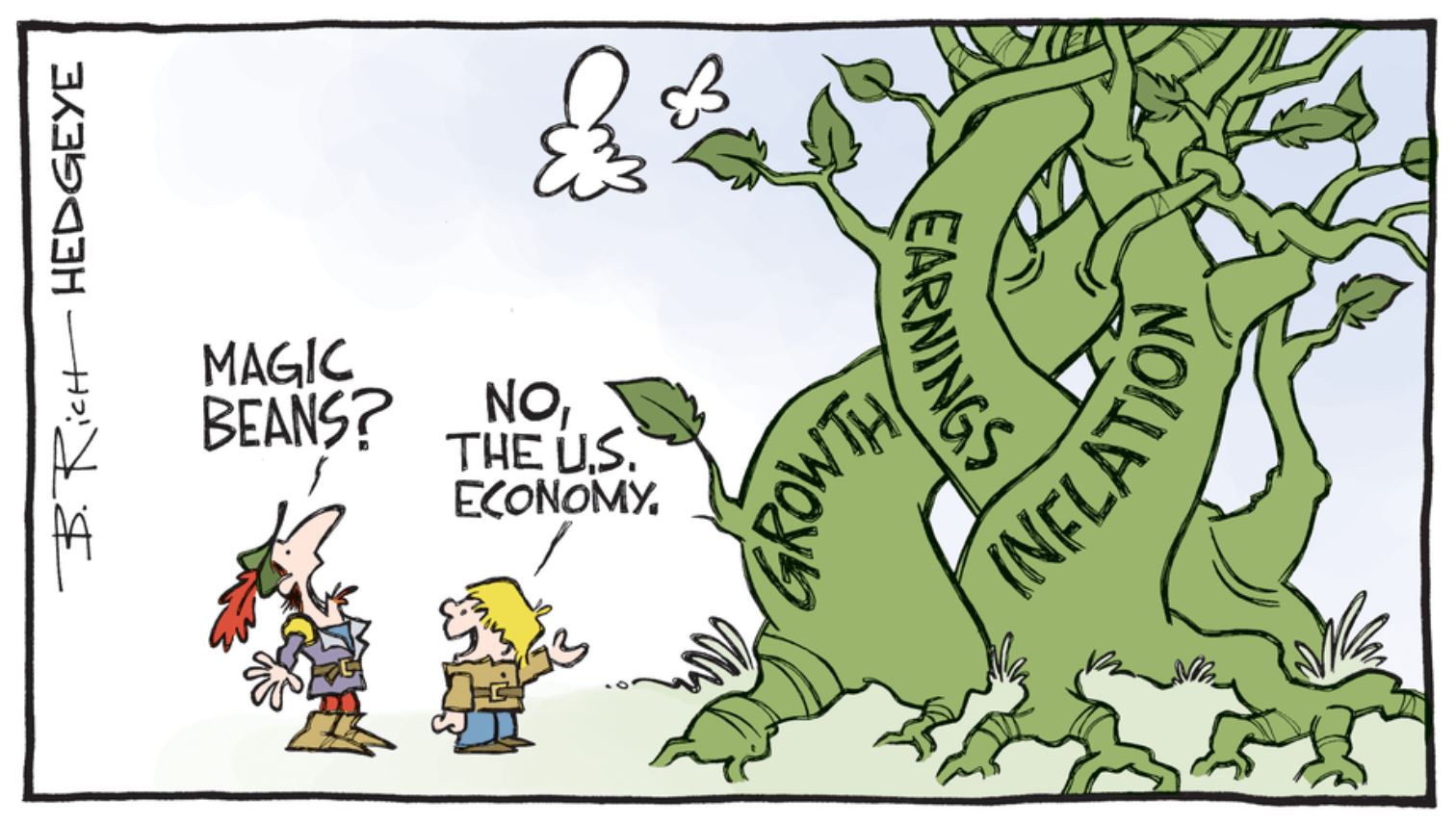 Not already a Livewire member?
Sign up today to get free access to investment ideas and strategies from Australia's leading investors.
Never miss an update
Enjoy this wire? Hit the 'like' button to let us know. Stay up to date with my current content by
following me
below and you'll be notified every time I post a wire
Welcome to Livewire, Australia's most trusted source of investment insights and analysis.
---
To continue reading this wire and get unlimited access to Livewire, join for free now and become a more informed and confident investor.
---
---
Over 25 years' experience in the finance/tech industry. Mathan has worked extensively in all parts of the finance sector (i.e. County NatWest, Citi, LIM, Southern Cross, Bell Potter, Baillieu Holst and Blue Ocean Equities). Currently Founder and CEO at Deep Data Analytics (www.deepdataanalytics.com.au) which is an integrated data analytics driven investment strategy service provider.
........
Deep Data Analytics provides this financial advice as an honest and reasonable opinion held at a point in time about an investment's risk profile and merit and the information is provided by the Deep Data Analytics in good faith. The views of the adviser(s) do not necessarily reflect the views of the AFS Licensee. Deep Data Analytics has no obligation to update the opinion unless Deep Data Analytics is currently contracted to provide such an updated opinion. Deep Data Analytics does not warrant the accuracy of any information it sources from others. All statements as to future matters are not guaranteed to be accurate and any statements as to past performance do not represent future performance. Assessment of risk can be subjective. Portfolios of equity investments need to be well diversified and the risk appropriate for the investor. Equity investments in listed or unlisted companies yet to achieve a profit or with an equity value less than $50 million should collectively be a small component of a balanced portfolio, with smaller individual investment sizes than otherwise. Investors are responsible for their own investment decisions, unless a contract stipulates otherwise. Deep Data Analytics does not stand behind the capital value or performance of any investment. Subject to any terms implied by law and which cannot be excluded, Deep Data Analytics shall not be liable for any errors, omissions, defects or misrepresentations in the information (including by reasons of negligence, negligent misstatement or otherwise) or for any loss or damage (whether direct or indirect) suffered by persons who use or rely on the information. If any law prohibits the exclusion of such liability, Deep Data Analytics limits its liability to the re-supply of the Information, provided that such limitation is permitted by law and is fair and reasonable. Copyright © Deep Data Analytics. All rights reserved. This material is proprietary to Deep Data Analytics and may not be disclosed to third parties. Any unauthorized use, duplication or disclosure of this document is prohibited. The content has been approved for distribution by Deep Data Analytics (ABN 67 159 532 213 AFS Representative No. 1282992) which is a corporate approved representative of BR Securities (ABN 92 168 734 530 and holder of AFSL No. 456663). Deep Data Analytics is the business name of ABN 67 159 532 213.
---
Over 25 years' experience in the finance/tech industry. Mathan has worked extensively in all parts of the finance sector (i.e. County NatWest, Citi, LIM, Southern Cross, Bell Potter, Baillieu Holst and Blue Ocean Equities). Currently Founder and...
Over 25 years' experience in the finance/tech industry. Mathan has worked extensively in all parts of the finance sector (i.e. County NatWest, Citi, LIM, Southern Cross, Bell Potter, Baillieu Holst and Blue Ocean Equities). Currently Founder and...