TomTom and the future of driver-less cars
---
After disposing of its truck fleet management business, TomTom is now an attractively valued pure play mapping data business, posing an interesting takeover target for either the management of the company who own 45% of the shares, or one of its major customers such as Microsoft, Uber or Apple.
Although the company faces competition in auto mapping from Google, the auto industry remains fearful of giving up control of the car's software which will become increasingly important with the move to advanced driver assist and autonomous driving. Mapping data is also in demand from corporate customers for many applications that require geographic information such as deliveries.
Auto mapping today simply involves displaying maps on the car dashboard with no integration into the controls of the car. A new generation of High Definition maps will integrate into the control system to provide advanced driver assist and fuel consumption reduction. Cameras and radars mounted on cars will feed information real time back to the map data base on road and traffic conditions.
TomTom and its major competitor HERE are collaborating with the auto companies on this software. Most large auto companies do not want to allow Google and Apple control of the software in the cars, although recently Renault/Nissan did announce a partnership with Google for some of its models.
TomTom, which spends EUR300mln on research and development annually, has now captured 400,000km of road in HD software and will launch the service in 2019 initially aimed at truck fleets wanting to reduce fuel consumption. Currently TomTom receives a one off payment of $100 per vehicle but this will move to an annual subscription basis with HD maps.
The company has a market value of EUR1.8bn. Following the closure of its truck fleet management division sale in Q2, the company will have EUR1.1bn of cash (60% of its market cap!) and will return EUR750mn in Q3 to shareholders. The company forecasts the remaining business will have EUR675mn of revenue in 2019 and EUR70mln of free cashflow. The implied value of this business is EUR700mln, which is too low in our opinion for such a strategic asset.
We have identified TomTom as an investment for the following reasons:
Strategic asset that is a likely takeover target.
Strong growth. The automotive business grew 35%yoy in Q4 2018.
Industry transition from standard definition maps to integrated high definition maps.
Attractive valuation.
45% management ownership of the company creates a strong incentive to create value for shareholders.
You can read more investment insights from the Pengana Fund Managers here.
---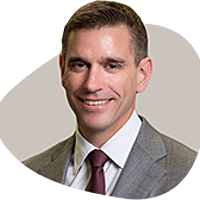 Portfolio Manager, Pengana High Conviction Equities Fund
Pengana Capital Group
James is the Portfolio Manager of the High Conviction Equities Fund and an Analyst within the Pengana international equities team.
Expertise