Turkey may be the canary in the reflation mine
---
Local market started positive and then faded to finish slightly negative on another low turnover day. Aluminum followed Iron Ore in China futures hitting limit down 6% today. US moves were also on low turnover to start the week. European markets were stable on more lockdown restrictions and Turkey wobble. Bonds are getting a bite on a global basis while US treasury issuance are expected to beat $100b this week. 
The main thematic in play seems to be the weakness in the AUDUSD. China remains in a slight tightening phase to control excesses and pollution. Commodities are expensive while China is ahead of the curve on recovery cycle and can afford to slow things down. There is a real worry starting to come across commodities in the short term as the biggest gorilla in town is taking a time out. Australia is heavily dependent on China and recent geopolitics are not helping. Federal government is jumping from one self-inflicted mess to another self-inflicted mess on the domestic front and has no time to deal with natural disasters or geopolitics. 
Telecom and Utilities were the best of the sectors while Energy and Tech were the worst. Banks were the main detractors through the day as the fading currency drove global investors to keep selling them to reduce market exposure. Market are eyeing the tense relationship between US and China while preparing for more updates from US Fed chair and Treasury Secretary at senate hearing over the next few days. US Fed chair has not been a positive catalyst for markets in recent times. Time will tell!
Covid wave 3.0 is hitting Europe and even the mighty Germans are talking about extending lockdown restrictions for another month. France and Italy are already leading that charge and it is a matter of time before the downgrades start to flow through. Vaccine rollout in EU has not been clean and now they are talking about more restriction on supply leaving EU. As you would expect, everyone talks global when things are easy but return to local when it gets tough. Even in Australia, the time frame keeps sliding and now into 2022. Europe is almost certain to slide the timeline while Emerging Markets are now looking mid to late 2022. Money talks and diplomacy walks. US may be jamming up their vaccine rollout but their covid rates are starting to pick up hard. Both EU and US are being affected by the new strands that infect faster and kill more. Not everyone is confident that the vaccine are effective against all the new variants. Vaccine is still the best option but too many people may not share that view due to ideological reasons. May be we don't get the inflation we are worried about because major regions move into covid wave 3.0 and suppress demand again. Not sure how the small businesses in EU are going to survive lockdown extension. Turkey and Brazil may be the canaries in the coal mine for Emerging Markets getting into trouble with rising yields.
Comments on US market last close… US market up mainly on Tech driven bounce on NASDAQ. Started with Turkey getting hammered in currency, bonds and equities. That drove bonds higher in Europe and US... and hence the yields came back. Germany is talking about extending lockdown restrictions for another month as Covid new strands take over and create third wave. US is starting to see more Covid pick up despite vaccine rollout and it's the new strands as well. Turkey, Brazil and Covid wave drove bond yields lower and techs higher. RUSSELL was the only negative mover with banks and energy leading the red. Gold ticked lower while Oil was flat and Copper ticked higher. USD ticked lower. US treasuries will issue over $100b this week and it will test bond market again. US Fed chair flagged that Bitcoin is closer to Gold than USD and they are not rushing their digital currency move. The world is moving but there is a state of conflict coming with central bank backed and open source digital assets.
Full SUNSET STRIP report with end of day market stats are on the attached link.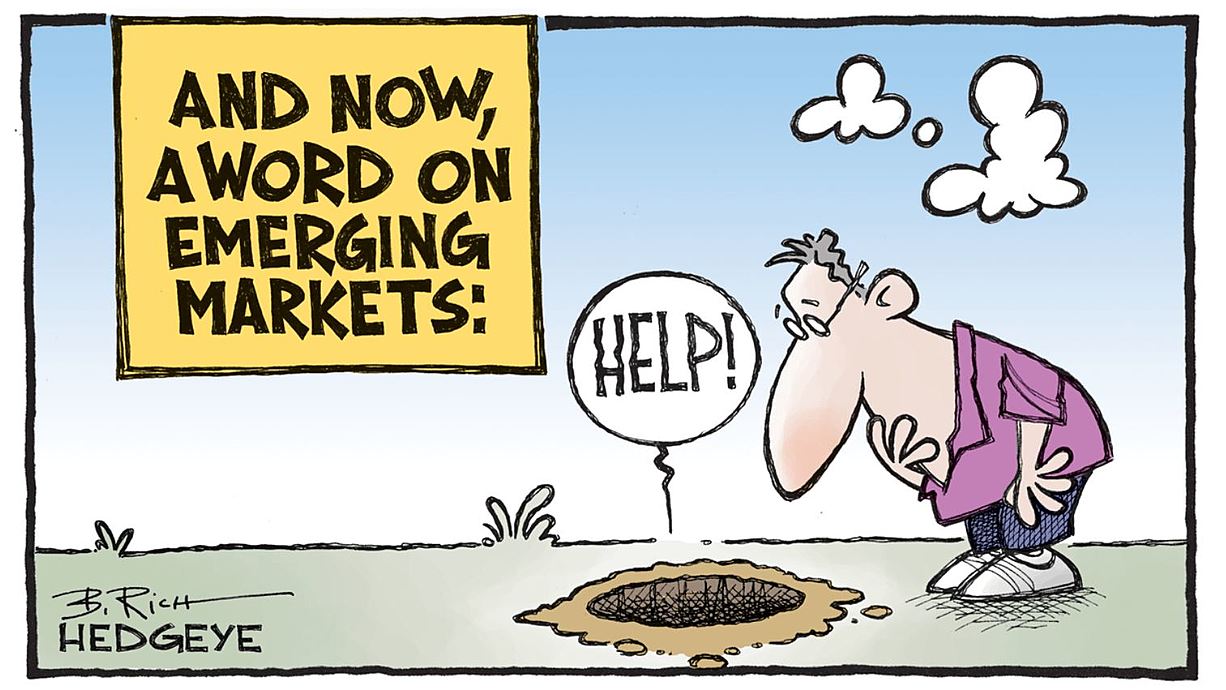 ........
Deep Data Analytics provides this financial advice as an honest and reasonable opinion held at a point in time about an investment's risk profile and merit and the information is provided by the Deep Data Analytics in good faith. The views of the adviser(s) do not necessarily reflect the views of the AFS Licensee. Deep Data Analytics has no obligation to update the opinion unless Deep Data Analytics is currently contracted to provide such an updated opinion. Deep Data Analytics does not warrant the accuracy of any information it sources from others. All statements as to future matters are not guaranteed to be accurate and any statements as to past performance do not represent future performance. Assessment of risk can be subjective. Portfolios of equity investments need to be well diversified and the risk appropriate for the investor. Equity investments in listed or unlisted companies yet to achieve a profit or with an equity value less than $50 million should collectively be a small component of a balanced portfolio, with smaller individual investment sizes than otherwise. Investors are responsible for their own investment decisions, unless a contract stipulates otherwise. Deep Data Analytics does not stand behind the capital value or performance of any investment. Subject to any terms implied by law and which cannot be excluded, Deep Data Analytics shall not be liable for any errors, omissions, defects or misrepresentations in the information (including by reasons of negligence, negligent misstatement or otherwise) or for any loss or damage (whether direct or indirect) suffered by persons who use or rely on the information. If any law prohibits the exclusion of such liability, Deep Data Analytics limits its liability to the re-supply of the Information, provided that such limitation is permitted by law and is fair and reasonable. Copyright © Deep Data Analytics. All rights reserved. This material is proprietary to Deep Data Analytics and may not be disclosed to third parties. Any unauthorized use, duplication or disclosure of this document is prohibited. The content has been approved for distribution by Deep Data Analytics (ABN 67 159 532 213 AFS Representative No. 1282992) which is a corporate approved representative of BR Securities (ABN 92 168 734 530 and holder of AFSL No. 456663). Deep Data Analytics is the business name of ABN 67 159 532 213.