Two compelling ideas with sustainable income
---
As investors we often look to follow the philosophies of the capital allocators with best track records, Buffett, Munger, Graham, Lynch the list goes on. However, Chris Hall, Chief Investment Officer of Ellerston Capital, says his biggest influence comes from Michael Chaney the current Chairman of Australian conglomerate Wesfarmers. Hall says that Chaney's focus on return on investment capital (ROIC) has stuck with him through his career and is the single most important metric in his investment process.
Hall is responsible for managing Ellerston's low volatility income strategy which has topped its peer group for performance over the last 12 months, according to Lonsec data. However, the quirky thing about Hall's approach is that a big dividend yield is often an alarm bell that tells him to avoid investing in the stock.
"We've had about 30% of companies in the ASX300 who have either cut their dividends by more than 15% or suspended them altogether. So there has been a real shock to the system and we are not through that yet."
In this interview, Hall explains his process in more detail, digs into his current outlook for equities and shares the sectors that look most appealing as well as two compelling ideas with sustainable income.
Defensive sectors in the current environment
Finding sustainable equity income in an environment where earnings are being hit
The slow path forward for markets and some of the sectors facing the biggest challenges
Two compelling ideas with sustainable income
What it would take for Chris to turn bullish on Australian banks
Getting crushed by Slater & Gordon and the lessons from this experience
Bullish / Bearish / Neutral: How does Chris see the path forward for equities 
To watch the interview click on the player below.
Discover a new approach to Equity Income
The Ellerston Low Vol Income Strategy (ELVIS) has a clear focus on delivering low volatility, sustainable income for investors through the market cycle. For more information on the Fund, click the contact button below or visit Ellerston's website for more information. 
........
This article is for informational purposes only and should not be considered financial advice. The article may contain the views or opinions of third party contributors to Livewire Markets. These contributors have not considered your objectives, financial situation, or needs. The information in this article should not be relied upon as a substitute for personal financial advice. Livewire Markets recommends that you seek independent advice before you apply for any financial product or service. Livewire Markets is exempt from requiring an AFSL under ASIC Regulatory Guide 36, section 66.
---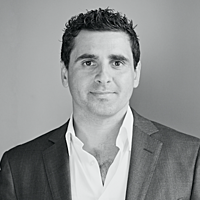 Co Founder
Livewire Markets
Livewire is Australia's #1 website for expert investment analysis. We work with leading investment professionals to deliver curated content that helps investors make confident and informed decisions. Safe investing and thanks for reading Livewire.
Expertise