Two ways to play the move to EVs
---
The last major structural shift in transportation took place just over 100 years ago. In the space of 13 years, the world went from all horse and carriage to all internal combustion engine (ICE) cars. We think it will happen again, this time from ICEs to EVs. Climate change and fuel efficiency standards will accelerate this shift.

Easter Parade 1900: 5th Ave, New York City - One automobile 
Source: US National Archives
Easter Parade 1913: 5th Ave, New York City - One horse and carriage
Source: US National Archives
The runaway success of Tesla's Model 3 is proof positive that consumers will buy EV's given a good product. The Model 3 had the highest Q3 sales revenue of any luxury car in the US, by a factor of 3. It also had the third highest revenue of all car sales in the US.
The global auto giants are spending more than US$60bn in R&D on EVs over the next decade so expect an avalanche of new models for consumers to choose from over the next 3-5 years.
The trend to electrification won't just happen with cars. Change is also impacting grid energy. Solar and wind are now the lowest cost energy sources, with batteries helping manage fluctuations in generation and frequency. Further, wind turbines which just like EVs, require permanent magnets, made with the help of a key rare earth (NdPr).
Two ways to play the move to EVs
Taking a longer-term view (3-5 years), Pilbara Resources (PLS) and Lynas Corp (LYC) are good pure-play exposures.
PLS has very large lithium spodumene reserves and targets bottom quartile global cost curve. Key short-term negative is oversupply in lithium which may clear quickly. Nevertheless, PLS requires a higher investor risk tolerance.
LYC is the only non-Chinese scale supplier of rare earths used in these sectors. NdPr is critical for EV motors and wind turbines. NdPr can only be sourced from LYC (20% global share) and China (80% global share). Lynas has a plant in Malaysia and mine in Australia with funded expansion plans.
As a demand reality check for Pilbara and Lynas;
every Tesla Model 3 needs 1kg of NdPr and 420kg of spodumene

every 1Mw of wind turbine capacity needs 200kg of NdPr
Disclosure – The Eiger Australian Small Companies Fund has positions in both Pilbara Minerals and Lynas Corp. 
Stay informed in 2020
Stay up to date with my latest views. Hit the FOLLOW button below to be notified by email as soon as I publish my next wire.
---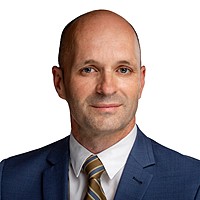 Principal and Portfolio Manager
Eiger Capital
Victor is a co-founder of Eiger Capital and Senior Portfolio Manager for the Eiger Australian Small Companies Fund.Prior to establishing Eiger, Victor worked with Stephen on the UBS Australian Small Companies Fund since 2011. Prior to this, Victor...
Expertise