Under-appreciated Kingston set to find love amid a growing gold inventory and a juicy starter pit
---
Plus, $22m Fenix prepares to cash-in on Goldilocks iron ore environment and Sunstone to be a big winner from a re-start of mining in Ecuador.
Having a 2.8 million-ounce gold resource under its belt from a mine that proved itself highlighy profitable in the tougher-than-tough $US350/oz gold price of the 1990s hasn't meant much yet for Kingston Resources (ASX:KSN).
That comes through in its modest 13.5c share price for a market cap of $24m, one of more modest valuations per resource ounce that can be found among the ASX-listed juniors.
Kingston's resource is found at the Misima project on the island of the same name some 600km east of Port Moresby in PNG's Milne Bay province.
It is where the previous owner, the since-taken over Placer Dome, produced an annual average of 230,000oz at a life of mine cost of $US218/oz between 1989 and 2004.
The grade milled in that period was 1.53g/t compared with Kingston's current resource estimate of 1.1g/t. But hey, the gold price is now more than five times the sub-$US300/oz gold price when the decision to close the mine was made.
Now all of that has been well known since reviving Misima became Kingston's raison d'être, without there being much certainty around just when a re-rating event would be triggered.
But now it can be said 2020 is when it all unfolds. Kingston recently flagged that a resource update is imminent. It will prompt the start of a preliminary feasibility study into a development.
When a first reserve estimate is added before the end of the year, the (increased) ounces at Misima will begin to be valued more highly than they are now.
That will be particularly so if, as expected, the Ewatinona deposit at Misima continues to shape up as the ideal "starter pit" to generate early cashflow while the bigger task of establishing a potential 150,000-200,000pa mining operation is underway.
Ewatinona is already home to a 220,000oz resource but recent drilling has identified good grade mineralisation outside and below the current pit shell, which was constrained by $US1,400 economics, compared with the prevailing $US1,700 gold price.
Recent results included 6m at 2.46g/t from 4m and 10.2m at 3.68g/t from 10m, including 4m at 7.15g/t.
Now it has to be said that as Kingston delivers on its various targets as 2020 unfolds, PNG's attractiveness as a mining destination will continue to be the subject of scrutiny because of the Porgera controversy.
Porgera is the 500,000oz-a-year gold mine on the PNG mainland owned by Barrick and China's Zijin. They got the shock of their lives recently when the national government declined to extend their mining licence for another 10 years.
It is now off in court-appointed arbitration and if anyone is going to strike a new deal to secure the licence extension, it is Barrick CEO Mark Bristow.
More than that though from Kingston's perspective is that Porgera is on the mainland while Misima is on an island a long way from Port Moresby, or Porgera for that matter.
It is a happy place too, with the locals keen to see mining return for the benefits it can deliver. Apart from anything else, the 100 or so locals who live elsewhere in PNG as FIFO workers would like the chance to become resident workers.
To Kingston's credit, the locals are intimately involved with the revival plans. That comes through in only 2% of Misima's current workforce being expats. It got as high as 17% s when Placer Dome was running the place.
Fenix Resources (ASX: FEX):
The big Pilbara iron ore producers have replaced the banks as the high-yield stocks of the Top 20 because of the huge profitability that flows from a resilient iron ore price and the lower dollar.
Good luck to 'em. The thought here today though is which of the junior iron ore stocks can capitalise on the Goldilocks environment for the steelmaking raw material.
The key requirement is that first iron ore production has to close at hand. Fenix (trading at 5c for a diluted market cap of $22m, ASX:FEX) fits the bill thanks to the progress at its high-grade Iron Ridge project in WA's mid-west.
A final investment decision on the low capex ($11.9m) dig-and-truck project is possible in July, subject to the approval of the mine proposal by the Mines Department and the completion of offtake and financing arrangements.
Forecast production is 1.25mtpa of high-grade material for an initial mine life of more than 6 years. That's nothing compared with the Pilbara producers. But given Fenix's modest market cap, Iron Ridge will be particularly sweet.
The average annual EBITDA for the project was put at $16.4m in a previously released feasibility study which was based on $A111/t iron ore. The price is now more like $A130/t thanks to an improvement in iron ore prices despite COVID-19 and the lower US-dollar exchange rate.
The collapse in oil prices is also sweetening up things for the project, which relies on the ore being trucked some 500km to the Port of Geraldton for export. Diesel prices are now down some 28% on the feasibility study assumption.
It all means that the project will be getting close to producing annual EBITA that approaches its market cap. You won't get that from the big Pilbara three of Rio Tinto, BHP and Fortescue.
Having said that, there are more Chicken Little's out there on iron ore not being able to hold its current price because of the hit the global economy has taken from COVID-19, and the likelihood of a recovery in Brazil's exports.
But that has been the case for months now and the iron ore price still holds on to its elevated levels.
Stockpiles in China are being worked through and the electric arc furnaces there cannot get the scrap they need, leading to a bigger call on iron ore to feed blast furnaces. Then there is the role iron ore will play in China's stepped up infrastructure spend to kick-start the economic recovery from COVID-19.
All that came together in a call by London's Fitch Solutions this week that iron ore prices will hold at $US85/t this year ahead of rising to $US90/t in 2021.
It is an outlook that could start showing up in Fenix's share price before long, remembering that Iron Ridge could be production within four months of the project go-ahead.
SUNSTONE METALS (ASX:STM):
There is some good news for the bunch of Aussies, both big and small, exploring for copper and gold riches in Ecuador.
It looks like exploration will once again be a permitted activity in the South American exploration hotspot while COVID-19 runs its course.
There should be none happier with that than Sunstone Metals (ASX:STM). It has become very much the baby that was thrown out with the bathwater because of the market-wide March meltdown in equities and the COVID-19 ban on exploration in Ecuador.
It was trading yesterday at all of 0.5c for a market cap of $9m. Funny thing about that is that Sunstone has some $17m in cash and investments, more if the current share purchase plan at 0.5c pulls in more cash by its close next Thursday.
But what the market really wants to see is Sunstone getting back on the ground at its Bramaderos project in the south of the country.
Sunstone has worked up a new exploration model in its hunt for gold-copper porphyries at the project, one that directs future drilling should be aimed at higher-grade pipe-like bodies like that at Northparkes in NSW rather than broader and lower grade disseminated bodies.
There is also work to do following up the epithermal gold-silver target at the Espiritu prospect where exploration was stopped when the exploration ban hit. Individual surface rock chip samples of up to 11.6g/t gold and 2,960g/t silver along 800m of strike is worth following up, that's for sure.
---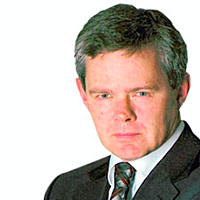 Principal
Independent Journalist
One of Australia's leading business journalists, Barry FitzGerald, highlights the issues, opportunities and challenges for small and mid-cap resources stocks, and most recently penned his column for The Australian newspaper.
Expertise