Unrecognised growth in small caps
---
Small caps offer early-stage, capital growth opportunities in global companies that are typically not followed by the major investment houses. They offer the opportunity to diversify towards growth, and the potential for rerating as companies deliver unrecognised growth and outperform. Finding a great small cap can be very rewarding, as US listed programmatic advertising platform, theTradeDesk, illustrates.
The compelling global opportunity in small caps
There are several benefits of having an allocation to global small caps in your portfolio. The below chart shows the performance of the MSCI World Small Cap index since its inception in late 2000, versus the MSCI World index.
Global small caps vs global large caps: Superior long-term risk-adjusted performance
It is immediately apparent, from this chart, that since the MSCI World Small Cap index was created, small caps have significantly outperformed their larger counterparts, by a quantum of almost twofold over this almost 20-year period.
A second observation might note that while the small cap journey appears to offer a little more volatility, the returns for risk taken relative to this volatility was significantly better than for the larger companies that make up the MSCI World index. This is based on the Sharpe Ratio, with small caps demonstrating a Sharpe Ratio of 0.48 for the relative risk taken, a much better return for taking risk relative to the risk-free rate than the Sharpe Ratio of 0.28 as measured for global large caps.
The MSCI World Small Cap Index offers an opportunity set of over 4,300 small-cap companies across 23 developed markets. This significantly expands the sectors, themes and brand names which investors can access compared to maintaining a local market bias.
So, what does a company with unrecognised growth potential look like? Small companies generally show unrecognised growth potential for a number of reasons, such as:
having new or disruptive technology or methods, with the potential to change industries, which have not yet been recognised fully by the investment community,
brands and distribution that are growing exponentially that have not been recognised in their market value,
national and global market growth potential which can creep up in significance before the general investment community recognises the opportunity, and
increasing dominance in a market where barriers to entry are growing.
theTradeDesk: a story of unrecognised growth potential
theTradeDesk (NASDAQ: TTD) is a classic unrecognised growth story. theTradeDesk entered the Ausbil Global SmallCap Fund at $87.33 on the 6th of June 2018. We like this company. In simple terms, theTradeDesk is a disruptor, a rare disruptor taking market share in global digital advertising markets from the likes of Google, YouTube, Facebook, and Instagram. What is driving this unrecognised growth?
There is a major theme driving current and future growth in the global disaggregation of media content distribution.
Google and Facebook have dominated the rapid growth in digital advertising as advertising spend shifted from broadcast TV, print, radio, and outdoor towards desktop, mobile and video-on-demand. However, Alphabet Inc (Google and YouTube), Facebook (also including Instagram) and Netflix are now becoming legacy platforms that are being disrupted themselves.
There are three main reasons theTradeDesk is disrupting these businesses, and these themes are driving unrecognised growth.
Firstly, Google and Facebook rely on personal data to identify the viewer of advertising. When Jeff Green founded theTradeDesk he foresaw the issues around malicious data usage (such as the Cambridge Analytica scandal that impacted Facebook), and built the business to never use personal identifiers like date of birth, or email addresses.
In 2018 Google removed their 'DoubleClickID' to protect themselves from malicious data usage, but this removed clients' visibility on the return on investment of different advertisements they place. theTradeDesk has, and will, continue to benefit greatly from this, as Google cannot rebuild their entire technology stack to overcome this issue. The breaking down of these 'walled gardens' is driving advertising dollars towards theTradeDesk.
Secondly, there is a major advertising spend shift towards connected TV from the disaggregation of content distribution. Connected TV is video-on-demand, but with revenue based on advertising, not subscription. Revenue from connected TV grew over 900% in 2018 for theTradeDesk. This is driven by the theme that content producers, like Disney and AMC networks, have struggled to realise true value for their content from traditional distributors like broadcast TV and cable networks, and new video-on-demand services like Netflix. Given the cost of an advertisement funded content distribution service has dropped markedly over the past few years, there is an increasing disaggregation of content distribution. theTradeDesk is the major player in this connected TV space globally.
The third major theme driving theTradeDesk's unrecognised future growth profile is social media's inability to properly monitor its user generated content. Social media is a fast-growing area of advertising, capturing a lot of value from traditional media. However, given the vastness of the content, social media platforms have failed to keep a check on the use of unacceptable content. This concerns advertisers who do not want their brands associated with unacceptable content. YouTube is in the news currently regarding advertising being pulled from their platform. YouTube has failed to assure some advertisers, including the Australian Government, that their platform is protected sufficiently from malicious content and extremist videos. As advertisers withdraw spend from YouTube it naturally flows towards areas in which theTradeDesk dominates.
theTradeDesk is now 10-years old, generated $477 million in revenue in 2018, has 944 employees globally, and is profitable, with 2018 adjusted EBITDA of $159 million, and has been profitable since 2013. They were founded in 2009.
The global nature of the industry means there is a total global advertising spend of $725 billion, annually, including $230 billion in 'old school' linear television ad spending, and $50 billion in display spending. This weight in ad spend will increasingly shift towards digital platforms, favouring models like theTradeDesk.
The proprietary technology theTradeDesk has developed uses a programmatic approach to auctioning ad space. This offers the buyers of advertising space the ability to apply algorithmic and big-data approaches to minimising spend and maximising reach with their advertising dollars. The superior technology platform theTradeDesk has developed, and its scale advantages, are proving to be significant points of difference against its major competitors.
However, it is in the mix of value and growth factors where we believe significant, unrecognised growth exists. theTradeDesk currently trades on a consensus forward earnings PE multiple of 73x; though it is worth highlighting theTradeDesk beat its last consensus eps estimate by 63%. theTradeDesk achieved revenue growth of 52% in 2017, accelerating to 55% in 2018, and is expected to improve on this growth as the market for programmatic advertising continues to expand globally.
Never miss an update
Stay up to date with the latest news from Ausbil Investment Management by hitting the 'follow' button below and you'll be notified every time I post a wire.
Our investment approach allows us to exploit the inefficiencies across the entire market, at all stages of the cycle and across all market conditions. Find out more here
________________________________________________________________
Disclaimer
The information contained in the article is given by Ausbil Investment Management Limited (ABN 2676316473) (AFSL 229722) (Ausbil) and has been prepared for informational and discussion purposes only and does not constitute an offer to sell or solicitation of an offer to purchase any security or financial product or service. Any such offer or solicitation shall be made only pursuant to a Product Disclosure Statement or other offer document (collectively Offer Document) relating to an Ausbil financial product or service. A copy of the relevant Offer Document may be obtained by calling Ausbil on +612 9259 0200 or by visiting www.ausbil.com.au .  You should consider the Offer Documents in deciding whether to acquire, or continue to hold, any financial product.
Neither this article nor the provision of any Ausbil Offer Document is, and must not be regarded as advice or a recommendation or opinion in regards to an Ausbil financial product or service or securities of any other entity including TheTradeDesk Ltd, or that an investment in an Ausbil financial product or securities of any other entity including TheTradeDesk Ltd is suitable for you or any other person. This article and the information it contains is for general use only and does not take into account your personal investment objectives, financial situation and particular needs. Ausbil strongly recommends that you consider the appropriateness of the information and obtain independent financial, legal and taxation advice before deciding whether to invest in an Ausbil financial product or service or in the securities of any other entity including TheTradeDesk Ltd.
The information provided by Ausbil has been done so in good faith and has been derived from sources believed to be accurate at the time of completion. While every care has been taken in preparing this information. Ausbil make no representation or warranty as to the accuracy or completeness of the information provided in this article, except as required by law, or takes any responsibility for any loss or damage suffered as a result or any omission, inadequacy or inaccuracy.
Changes in circumstances after the date of publication may impact on the accuracy of the information. Ausbil accepts no responsibility for investment decisions or any other actions taken by any person on the basis of the information included. Past performance is not a reliable indicator of future performance. Ausbil does not guarantee the performance of any Fund or the securities of any other entity including TheTradeDesk Ltd, the repayment of capital or any particular rate of return. The performance of any Fund depends on the performance of its underlying investments which can fall as well as rise and can result in both capital gains and losses.
Never miss an update
Enjoy this wire? Hit the 'like' button to let us know. Stay up to date with my current content by
following me
below and you'll be notified every time I post a wire
Welcome to Livewire, Australia's most trusted source of investment insights and analysis.
---
To continue reading this wire and get unlimited access to Livewire, join for free now and become a more informed and confident investor.
Tobias has over 14 years of financial markets experience. Tobias was a fund manager on the global desk at Newton Investment Management managing over $20bn in global equity strategies. Tobias left Newton to be the 2IC in the global small & mid cap team at Barings helping manage the $3bn Baring Europe Select Trust and other global strategies. Tobias has also worked for CLSA as Head of Emerging Companies. Tobias has a MA (hons) in Social Anthropology from the University of Edinburgh. Tobias is focused on global small cap companies and his responsibilities at Ausbil include strategy and portfolio construction, research, analysis and portfolio management.
---

Never miss an update
Get the latest insights from me in your inbox when they're published.
---
---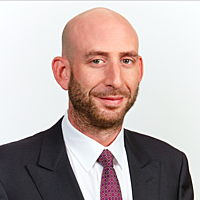 Tobias has over 14 years of financial markets experience. Tobias was a fund manager on the global desk at Newton Investment Management managing over $20bn in global equity strategies. Tobias left Newton to be the 2IC in the global small & mid cap...
Expertise