US 2nd quarter reporting kicks off this week
---
Good morning, in addition to the economic data I noted will be released this week we will also get another US reporting season kicking off. Analysts' forecasts are for second quarter earnings to fall 2% with industrials the only sector expected to show growth and energy the largest decline.
That said the major markets still look expensive and as the fear of central banks withdrawing stimulus ebbs and flows investors will similarly wade in and out of risk assets. At 100 points the US 2 year / 10 year spread is probably getting to the tipping point of a small retracement most likely from the long end of the curve.
There is opinion on the wires this morning that Victoria is suffering mortgage stress in 20% of Melbourne's suburbs. This will no doubt be introduced into the next Reserve Bank board meeting as a discussion topic when they consider monetary policy. The bank must be quietly regretting not raising the interbank rate sooner and getting ahead of the curve rather than trying to play catch-up.
---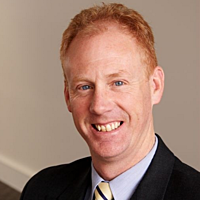 Director
Joseph Palmer & Sons
Alex Moffatt has almost 40 years' experience dealing in equity, debt and currency markets in Australia, the UK and USA. He has worked at several companies in the wealth management industry, including Schroders in the UK. A director of Joseph...
Expertise
No areas of expertise