US-China tit-for-tat over TikTok could set a precedent
---
The US government's decision to ban video sharing app TikTok, owned by Chinese internet company ByteDance, unless it is sold to an American firm by 12 November is the latest shot in a tit-for-tat battle between the US and China. While ByteDance can thrive with or without TikTok, the outcome of this incident could set precedents for other tech companies caught between US-China tensions and even those operating in other countries.

Whatever the result in the TikTok case or indeed in the US presidential election in November, the fractious relationship between the US and China is set to continue, although it is more likely to be conducted away from the glare of social media if Democratic challenger Joe Biden wins.
US president Donald Trump signed an executive order to ban the US operations of TikTok from 12 November (an extension from the first deadline of mid-September) unless it is divested by Chinese parent company ByteDance. Trump also signed a similar order against WeChat, the platform owned by China's Tencent. Given that TikTok tends not to handle sensitive information, the justification for this move appears to be around data privacy and protection rather than the traditional national security concerns of classified information or intelligence.
ByteDance may well pull off a sale of TikTok before the deadline as it is already in negotiations with Microsoft, but the list of possible buyers is short given that a sale price of US$50 billion or higher for the US, Canada, Australia and New Zealand operations has been reported in the media and there are also considerable anti-trust hurdles. 
Furthermore, other potential bidders could be in discussions. For Tencent, the impact should be limited as its number of US-based WeChat users are a tiny fraction of its 1.2 billion total users.
Potential outcomes are hard to predict
The outcome of the TikTok disposal is difficult to predict. One scenario is that ByteDance will end its control of TikTok but maintain an economic stake through some sort of technology licensing agreement or supply chain relationship. Under these terms, President Trump could lift the proposed ban on TikTok and ByteDance will see no significant loss of value and continue to receive a revenue share.
But a worst-case scenario for ByteDance could look very different. Here a sale of TikTok could fail to be agreed in time or to the satisfaction of US authorities and, consequently, a broadly defined ban is applied. TikTok's US business will become worthless and operations beyond the US could be affected; for example, US companies won't be able to do business with any ByteDance subsidiaries and app stores such as Google Play, which cater to global audiences but are owned by US companies, won't be able to carry TikTok. Because of the potential for this to quickly escalate to a situation where US national champions such as Apple and Nike are banned from China, we think this scenario is unlikely.
There could be legal, political and business ramifications
ByteDance has hinted that it could challenge the decision in the US courts, delaying not only the enforcement of any ban, but, if it stretches to the US election, could render Trump's existing executive order moot. Moreover, any legal verdict could set boundaries on the extent that executive orders can curb the operations of foreign businesses when they challenge the US first amendment on free speech.
Another important political angle is whether and how China reacts to Trump's decision as it will offer an insight into the decision-making framework in Beijing. There is speculation that given ByteDance is a relative newcomer (its founder does not have a seat on the national political advisory body unlike peers at Baidu and Tencent), and it's not as strategically important to Chinese interests as, for example, Huawei, the Chinese authorities may not deem it worthwhile to retaliate against the US. China has in the past put restrictions on overseas companies accessing its market so it may tolerate the US move.
The spat could also open another front in the tech conflict if the US runs a campaign similar to the one it used to persuade its allies from adopting Huawei technology in 5G infrastructure. 
At the moment, TikTok feels comfortable enough to build its international headquarters in London, but if other countries get dragged into this, it could entangle multiple areas of international business. India has already banned TikTok citing security grounds following border clashes with Chinese troops and there are politicians in Japan's ruling party reportedly pushing for restrictions on TikTok.
ByteDance will cope but US-China tensions are gradually worsening
Both US executive orders on TikTok and WeChat have yet to fully define what transactions with the companies will be banned and instead leave it to the commerce secretary to precisely specify what they will include. But neither company will be thwarted by the orders. ByteDance's domestic China business is its main driver of growth and it can overcome the loss of TikTok. Tencent is an even bigger and more powerful company and shutting WeChat's US operations will barely dent its revenues.
However, other Chinese companies, particularly in the tech sector, are now more likely to pause before investing in the US market as both US and Chinese companies find it increasingly difficult to insulate themselves from broader political events.
More broadly, US-China tensions are incrementally escalating and whatever the outcome of the US presidential election, are likely to continue. There is a bipartisan support in the US for taking a tough stance on China and although attitudes post-election are unlikely to change, the way the relationship is conducted could. In a Biden administration we may see the return of more quiet diplomacy with disagreements kept behind closed doors rather than spilling out on to social media. It's difficult to know how this event will play out but what's clear is that its implications could reach much further than a single video-sharing app.
Access the best opportunities in Asia
Stay up to date with all our latest thoughts from on the ground in Asia by hitting the follow button below. 
---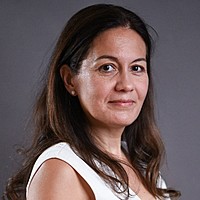 Investment Director
Fidelity International
Catherine Yeung is an Investment Director for Fidelity International. Based in Hong Kong, she works within the investment team and with Fidelity's Equity Portfolio Managers. She is responsible for product management and communication of the firm's...
Expertise