US dollar and receding Brexit fears place pressure on gold. Gold stocks are a short-term sell.
---
The US Dollar Index has rallied since late June. It has been driven by a robust US economy; polls favouring Clinton rather than Trump; the Fed adhering to its tightening stance; and abatement of Brexit fears. Exaggerated negative economic scenarios that were feared in the days immediately post Brexit have dissipated. However the inverse correlation between the dollar and gold which has held firm broke down at end June. Post Brexit both gold and the dollar have enjoyed rallies, but this cannot continue. Gold will need to retrace its gains. Brexit won't completely derail the UK economy nor totally disrupt the EU. The Fed will continue its "goldilocks" tightening, while the bull market continues on a path laden with globally low rates. Fears such as Brexit and Italian bank debt provide just the right amount of nervousness to stop the Fed tightening with abandon. In this environment the gold price will struggle, which is negative for gold equities that are already trading above NPVs. We recommend investors sell gold stocks in the short-term.
---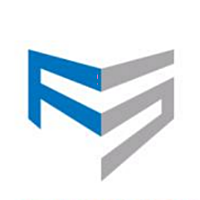 Providing investment strategies, research and ideas to institutional and professional investors since 1991, with a primary focus on emerging Australian companies.
Expertise