US GDP - the one to watch this week
---
Good morning, the Dow Jones Industrial Average and the Shanghai Composite were the only two bourses which closed in the black on Friday, our own ASX200 was amongst the worst closing down 1.4% at 5,702. Index futures are suggesting we may regain 24 points of that loss today.
US gross domestic product  for the second quarter was reported on Friday evening and showed growth of 2.6%pa, a nice pickup from the 1.2%pa for the first quarter. Mind you this is only the first estimate we have two or three revisions to contend with in the coming couple of months.  The US needs robust economic growth in order to try to get the value of its economy ahead of the government debt pile.
This evening at 7pm we get the latest reading on European inflation and employment with economists expecting no change in either measure.  The Reserve Bank board meets tomorrow and is expected to maintain its monetary policy settings; it will be interesting to see what they have to say about the recent strength of the Australian Dollar and the effect it must be having on exporters.  Also out on Tuesday is European GDP which economists are forecasting will rise to 2.1%pa from 1.9%pa. On Thursday evening the Bank of England's monetary policy committee meets. Change is afoot in the UK with recent split decisions and the Governor expressing openly the change in sentiment around that table.
On Friday morning we get the latest retail sales update which is expected to show the sector weakening. Then at 10:30 Friday night the US employment report which is expected to show a gain of 187,000 jobs.  
Kind regards
Alex
---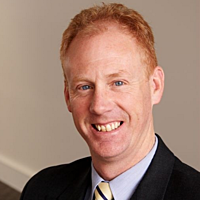 Director
Joseph Palmer & Sons
Alex Moffatt has almost 40 years' experience dealing in equity, debt and currency markets in Australia, the UK and USA. He has worked at several companies in the wealth management industry, including Schroders in the UK. A director of Joseph...
Expertise
No areas of expertise